In numbers: toll of the surge in infiltration from Pakistan into Kashmir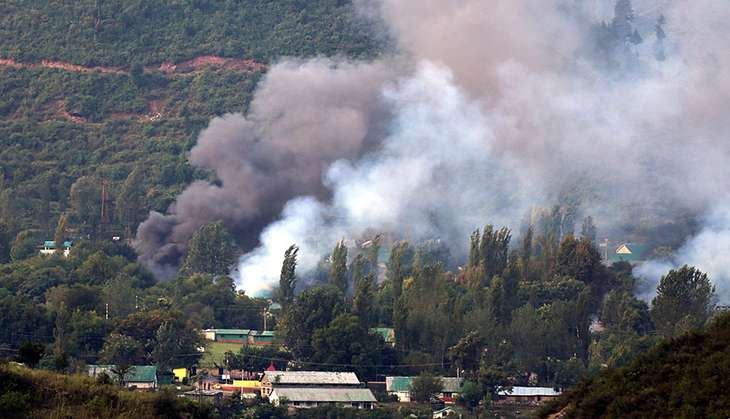 One of the biggest terror attacks on the military in Kashmir took place on Sunday when 18 army men were killed in Uri. After a three-hour gunbattle, the army killed the four attackers. According to security forces, the attackers belonged to the Pakistan-based Jaish-e-Mohammad.
While outrage against the attack is pouring on social media, political parties are rushing to criticise the Narendra Modi regime's "diplomatic and security failure". As the government devises a plan of action to prevent such attacks, it must take into account the fact that infiltration across the LoC is showing no signs of stopping.
Here are some numbers on cross-border infiltration bids over the past few years and the related casualties on both sides.
The number of terrorist incidents in Kashmir from 2013 to July 2016.
At least 64 civilians were killed and 182 injured in these incidents.
Also, 168 personnel were killed during this period while 338 were injured.
The stretch of Indo-Pak border that has been completely fenced as of March 2016.
The plan was to fence 2,071 km, so about 84 kms in the volatile zone are yet to be completely secured.
India has a 2,900 km border with Pakistan, spanning the states of Rajasthan, Gujarat, Punjab, and Jammu and Kashmir.
The number of measures that India has adopted to stop cross-border infiltration.
"Construction of fences, border roads, floodlights and additional outposts."
"Use of hi-tech surveillance equipment along with night-vision devices."
"Upgradation of intelligence networks and coordination among sister security and intelligence agencies."
"Vulnerability mapping of border outposts that are designated sensitive with regard to infiltration and smuggling. These outposts have been strengthened by deploying additional manpower, special surveillance equipment, vehicles and other infrastructural support."
In July, the government revealed in the parliament that a committee formed by it had prepared a report on tackling infiltration and the resultant attacks. The report, however, is classified.