In numbers: how Muslims in India get a raw deal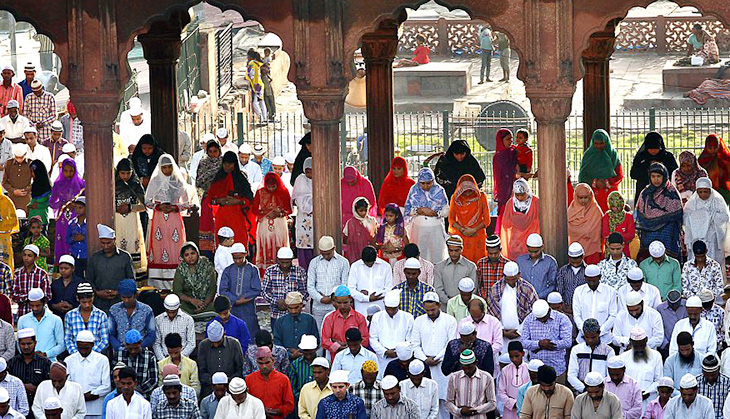 Two dozen union government schemes for the educational benefit of minorities in India have not improved their conditions vis-a-vis other socio-religious communities, said Minister of State, Minority Affairs Mukhtar Abbas Naqvi in the Lok Sabha last week.
Read- Census 2011: India's Muslims are no better today than a few decades earlier
Here is a snapshot:
Literacy rate of Muslims.

The national average of 74.04%.

Additionally, mean years of schooling of Muslims are lower than the average of children across India.
Share of Muslim children in the age group 6-14 years who have dropped out or have never attended school.

However, Muslim enrolment in elementary education across India increased from 13.5% in 2012-13 to 13.7% in 2013-14.

The good news : Enrolment of Muslims girls accounted for 50.5% of the total enrolment in MCDs, higher even than their share in the population.

According to the Ministry of Human Resource Development (MHRD), there is a "strong desire and enthusiasm" among Muslim women and girls across boards.
Also read: 2

1 per cent undertrials lodged in Indian jails are Muslims: NCRB
Or less, is the share of Muslims graduates or diplomas, aged 20 or above.

The national average is 7% for this age group.

The reason is simple: Majority of Muslims drop out much before that or fail matriculation examination.
Number of reasons identified by the MHRD for low education indicators among Muslims are;
Fewer number of schools ( secondary and higher secondary) in Muslim-dominated localities.

And lack of hostel facilities for girls.

"Muslim parents are not averse to modern or mainstream education and to sending their children to affordable government schools. They do not necessarily prefer to send children to Madarsas. However, the access to government schools for Muslim children is limited" - Naqvi stated in the Parliament.
Read more-
Decoding census data: Muslim growth rate has declined faster
Share of Muslim male workers who are engaged in street vending.

National average is less than 8%.

Share of Muslim in production related activities and transport equipment is 34% as against 21% across India.

About 16% of Muslims are sales workers, national average is 10%.

Significantly, self-employment is identified as the primary source of livelihood for Muslims.
Main findings in the employability of Muslims;
Muslims participation is low in professional, technical, clerical, managerial work.

They are mostly engaged in the unorganised sector and they suffer more from vulnerable job conditions.

Hence, share of Muslim households availing banking facilities is also lower, even in regions with a high Muslim concentration.
Edited by Cyril Sam
More in Catch:
Exit polls: Assam to BJP, Bengal to Mamata, TN can go either way
Can't digest this: after wearable tech, it's time for swallowables
Panama Papers name big shots in top Indian newspapers
Uttarakhand: CBI in a fix over probe into Harish Rawat sting