How favouring Yadavs could boomerang on Mulayam, Akhilesh & Co.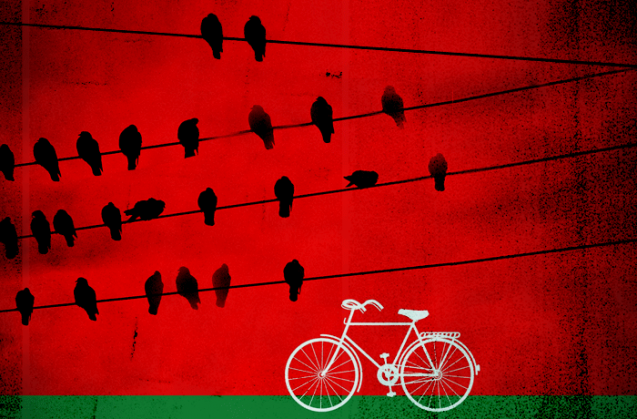 The favouritism
The UP govt is favouring the Yadav community in its appointments
The UPPSC recently appointed 86 SDMs, of which 56 are Yadavs
Yadavs are in charge of almost 40% of police stations, despite forming just 9% of the population
Even in the Samajwadi Party itself, Yadavs are given plum posts
The discontent
There are 286 other classes under the OBC category. They feel resentful towards Yadavs
Even some Yadavs are against this, since the SP is favouring people only from Mulayam\'s region
The deteriorating law-and-order situation and police brutality is not helping matters
In Jhansi's Sadar area, a young man brazenly rides his motorcycle without caring about who he is inconveniencing. The registration plate reads 'YADAV'. The letters and numbers pale into insignificance.
This is indeed the panacea for all your woes in Akhilesh Yadav's Uttar Pradesh. The surname 'Yadav' can save you from all accountability.
Yadavs rule the roost in UP - be it in government jobs, important bureaucratic postings, lower level administration or the political structure of the Samajwadi Party.
Obviously, this goes against the two basic tenets that the party professes - social justice and socialism.
How can one expect social justice in a state where the ruling party has forgotten all 286 backward castes except Yadavs? And 'socialism' seems to have become a family affair, at least in the Lok Sabha.
OBCs are simmering with discontent. Dara Singh Chauhan, a former BSP leader from the most backward class, puts it aptly: "Suppose there are two brothers. If one of them usurps the right of the other, then discord is inevitable."
The state's affinity for Yadavs
The government's love for Yadavs was recently revealed in the appointments made by the Uttar Pradesh Public Service Commission (UPPSC). It came to light that out of 86 sub-divisional magistrates appointed by the commission, 56 belonged to the Yadav community.
The chairman of the commission is Anil Yadav. The matter is now sub-judice.
Government figures show that 'Yadavism' flows from top to bottom in UP's administration.
Surendra Rajput, a member of the UP Congress Committee, sheds more light on the issue.
"The government is deliberately recruiting Yadavs. Their hands are tied in the case of Class-I posts, which have very few officers from this community. The ones they have are holding important ranks. The chairman of UPPSC, the chairman of the Higher Secondary Education Board and the DGP of the state are all Yadavs," says Rajput.
Around 38,000 police constables have been selected in UP since 2012. According to a local SP leader, more than 6,000 (16%) of these were Yadav applicants.
That's clearly a large chunk of the pie when the total reservation quota for OBCs is 27%.
According to BJP leader Ashok Yadav, "Mulayam Singh Yadav uses policemen as his own cadre. The lower level police personnel manage election booths for the party. This has been a long-time strategy of the Samajwadi Party."
Around 38,000 police constables have been selected in UP since 2012. More than 6,000 were Yadav applicants
The police department's own data corroborates his theory. There are 1,526 police stations in 75 districts of the state. Yadavs are in charge of 600 out of them (39.3%). Out of the 43 police stations in Lucknow alone, 20 have Yadavs at the helm.
Likewise, 17 of the 44 police stations in Kanpur have Yadavs as SOs; in Badaun, the number is 11 out of 22; in Mathura, 10 out of 21. In Sambhal, the number is 7 out of 11, while in Ghaziabad, it is 9 out of 17.
Vinay Katiyar, one of the most prominent OBC faces of the BJP, claims the party is keeping a close eye on this issue. The party's state president Laxmikant Vajpayee is preparing a detailed report on this matter, according to Katiyar.
Inside the party
The Yadav bias is equally prevalent in the organisational structure of the Samajwadi Party.
The community comprises only 9% of the total population of UP. But, 38 out of 96 district and city chiefs of the party are Yadavs (almost 40%). Yadavs are followed by Muslims in terms of representation within the party (24%).
"Mulayam Singh Yadav believes more in arithmetic than in social justice. Yadavs and Muslims combined form 32% of the total population of state. Only 29-30% vote share is enough to come to power. So obviously, Mulayam cannot afford to alienate Yadavs for other castes, even if other castes are unhappy because of the Yadavs," Ashok Yadav says.
Mulayam's two tenures as chief minister were widely criticised for the lawlessness in the state
But other castes have now started to consolidate against the pro-Yadav stance of the party. Dalits, in particular, are feeling neglected. The polarisation of a core vote bank is a dangerous sign for any ruling party.
Senior journalist Govind Pant Raju explains: "Mayawati was routed in the last assembly and general elections because her core vote bank had scattered. However, it is again rallying around BSP because of this government's affinity for Yadavs."
It's not even as though all Yadavs are happy with this trend. This is because the favoured lot hails mostly from areas adjoining Mulayam's home district of Etawah - Kannauj, Sambhal, Hathras and Etah.
The Owaisi factor
Muslims are the second most important pillar of Mulayam's political empire. Now, Asaduddin Owaisi is out to break that pillar.
There has always been a credibility crisis among post-independence Muslim leaders. Owaisi and his All India Majlis-e-Ittihadul Muslimeen have made an attempt to bridge this gap, of late.
One can infer from their recent success in Maharashtra that UP is also fertile ground for the AIMIM.
According to Raju, "Muslims often go for tactical voting, but often get sidelined by emotive issues. Mulayam will be in big trouble even if Owaisi manages to walk away with 2-3% of Muslim votes."
Law and order situation
This is one field which was never a forte of Samajwadi Party governments. Mulayam's two tenures as chief minister were widely criticised for the lawlessness in the state.
Son Akhilesh faces a double challenge on this front. Firstly, there are criminals who are getting out of control with each passing day. On top of that, his own party men are constantly creating trouble.
The unchecked police is not helping matters either. The government informed the Vidhan Sabha during the recent monsoon session that as many as 23 police personnel faced rape charges between January 2014 and January 2015.
These are only the cases that were registered. There are several more instances of police atrocities that went unreported.
In the words of Raju, "A large number of policemen are involved in shady land deals, land-grabbing and extortion etc. The government has no record of these crimes."
As DGP Jagmohan Yadav puts it, "It is impossible to absolve UP police of corruption."
The gender question
Mulayam's constant gender bias is compounding his problems. "One person commits a rape and women implicate four," he said recently.
It was the SP supremo's third controversial comment against women in as many years.
In such a scenario, and with elections due in about 18 months, Mulayam, Akhilesh and the Samajwadi Party may be staring at trouble.