History 101: Emergency to be made a part of school curriculum, chapter introduced in books
Catch Team
| Updated on: 10 February 2017, 1:46 IST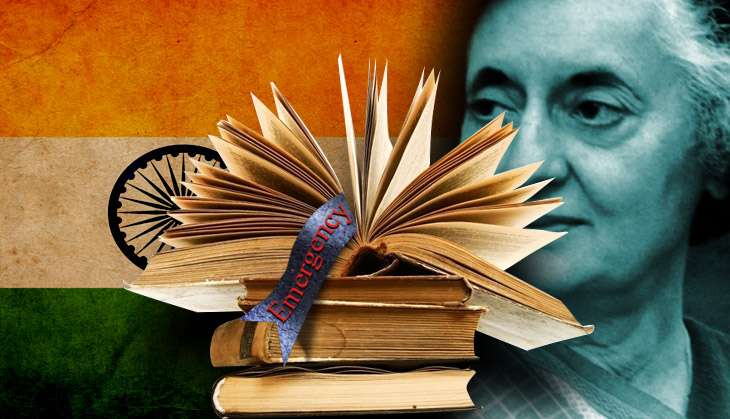 Rajasthan Education Minister Vasudev Devnani has announced the introduction of a chapter on Emergency in school history lessons. The new syllabus, for students of Classes 10 and 12, will be implemented from the next session.
Speaking at the inauguration of a computer lab in a government school in Eklingpura, Devnanani also announced that the new syllabus would have a book on public welfare schemes of the government.
This book will be a part of the curriculum for classes 9 to 12 and will include four topics - cleanliness, skill development, water self-sufficiency and the Bhamashah Yojana. Two periods every week will be dedicated to this and examinations will also be conducted.
Bhamashah Yojana is the scheme introduced by the Rajasthan government to transfer financial and non-financial benefits of governmental schemes directly to recipients in a transparent way. The scheme was inaugurated by then Chief Minister Vasundhara Raje on 15 August 2014.
The minister also discussed the policy of transfers for schools and invited suggestions for it. A meeting is scheduled for later in the month to take the final decisions, however, Devnani mentioned that transfers will only be made for vacant posts and that no one from counselling will be removed without permission from higher authorities.
Devnani pointed out that more than 25% of the posts in schools are lying vacant and that by the end of December they intend to bring this percentage down by appointing RPSC-selected lecturers. These appointments will be made before Diwali so as they can all come on board by the end of the year. Vacant posts will also be filled in through REET.
Grade II teachers, librarians and lab assistants are also being recruited. Promotion from Grade III to Grade IV will also be made next month.
But why the Emergency?
Emergency refers to a 21-month period in 1975-77 when PM Indira Gandhi unilaterally had a state of emergency declared across the country. Officially issued by President Fakhruddin Ali Ahmed under Article 352(1) of the Constitution for "internal disturbance", the Emergency was in effect from 25 June 1975 until its withdrawal on 21 March 1977.
The order allowed elections to be suspended and civil liberties to be curbed. For much of the Emergency, most of Gandhi's political opponents were imprisoned and the press was censored. The RSS Jansangh was also banned during the Emergency and those associated with the organisation were thrown into prison.
The emergency is considered to be the most controversial and undemocratic period in independent India's history. The education ministry feels that while such a situation may never arise again, it is vital for students to learn about it.