Hindu Pakistan jibe: Congress leader Shashi Tharoor says 'kuch to log kahenge' over criticism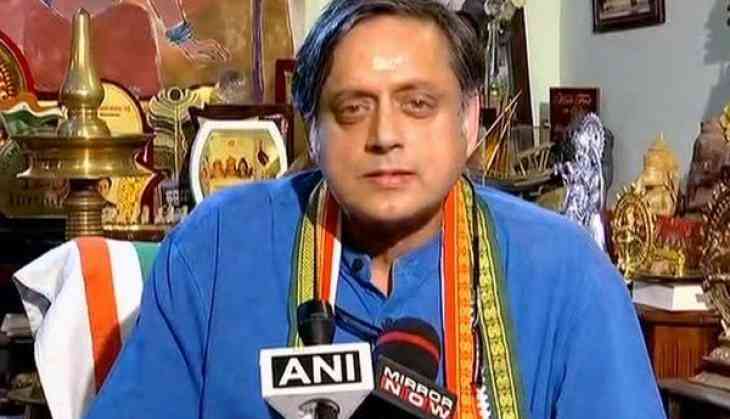 Responding to the criticism on his 'Hindu Pakistan' comments, Congress leader Shashi Tharoor on Friday tweeted the song 'Kuchh to log kahenge logon ka kaam hai kehnaa.'
Taking to the social media, Tharoor, who has been facing backlash for his 'Hindu Pakistan' remark tweeted the song from the 1971 hit Bollywood movie 'Amar Prem' which was sung by legendary singer Kishore Kumar.
कुछ तो लोग कहेंगे, लोगों का काम है कहना
छोड़ो बेकार की बातों में कहीं बीत ना जाए रैना https://t.co/QtrDqZW9kn#HinduPakistan

— Shashi Tharoor (@ShashiTharoor) July 12, 2018
Tharoor on Thursday said that if Bharatiya Janata Party (BJP) wins 2019 Lok Sabha elections it will create a condition leading to the formation of a 'Hindu Pakistan'.
Addressing an event in Thiruvananthapuram, Tharoor said, "If they (BJP) win a repeat in the Lok Sabha our democratic constitution as we understand it will not survive as they will have all the elements they need to tear apart the constitution of India and write a new one. That new one will be the one which will enshrine principles of Hindu Rashtra, that will remove equality for minorities, that'll create a Hindu Pakistan."
Tharoor's statement drew flak from various political quarters with the BJP demanding an apology from the Congress president Rahul Gandhi.
--ANI