Headache for Modi govt: HSBC leaker offers to help probe black money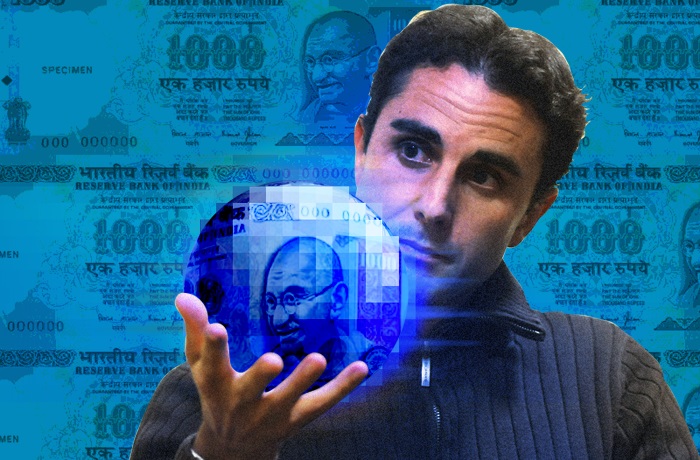 The deal
Herve Falciani leaked a list HSBC secret account holdersIt named at least 1,195 Indian industrialists, politiciansHe has offered to come to India and help with the probe
The hitch
NDA is facing flak for not keeping its promise to recover black moneyAccepting Falciani\'s offer could signal it is serious about the issueBut if he does come to India, he could be extradited to Switzerland
Herve Falciani, who blew the lid off HSBC secret accounts, including of hundreds of Indians, has offered to come and help India with the investigation.
He has a condition though: legal immunity from extradition to Switzerland, which indicted him for violating the country's bank secrecy laws as well as for industrial espionage in 2014.
"I want to come to India to help Indian authorities further investigate the account holders," Falciani told a press conference, organised by Swaraj Abhiyan, over Skype from Paris. "But I need protection. If I come to India, I will be arrested."
India could be obliged to arrest Falciani if he lands in the country as it has an extradition treaty with Switzerland, signed in 1996.
Indian investigators had earlier contacted Falciani investigating the details of 1,195 HSBC accounts linked to Indians.
It would be interesting to see how the Narendra Modi regime responds to Falciani's offer. Modi had made recovering black money hidden overseas a key campaign promise during the 2014 election.
But his government's perceived failure to make serious efforts to recover the ill-gotten gains has handed the critics a stick to beat it with, besides spawning countless memes.
How can Falciani help?
In February, The Indian Express revealed the names of 1,195 Indians who had secret accounts in HSBC, including high-profile industrialists and politicians. The names figured on a list of account holders leaked by Falciani to former French finance minister Christine Lagarde. She, in turn, sent the list to all countries whose citizens were named in it.
While it's not necessary that the HSBC accounts contained black money, the fact that they were not known to the holders' governments made them suspect.
If Falciani does come to India, he could help the investigators establish whether the money held in the 1,195 accounts is black or not.
"European countries do not want black money holders to be exposed because all this is your money. It belongs to the people of developing countries such as Brazil, Argentina, India," Falciani said.
Promise to keep
The Black Money (Undisclosed Foreign Income and Assets) and Imposition of Tax Act, 2015, enacted in July this year, provides for punishing tax evaders with a jail term of up to 10 years and a penalty amounting to 120% of the total value of the undisclosed asset.
However, as one-time relief, the government had given tax evaders until September 30 to declare unaccounted assets and pay a penalty of 60% of asset value. This would spare them jail.
The offer didn't have many takers. In all, the government recovered Rs 3,770 crore as against the NDA's estimate of Indians hiding as much as Rs 90 lakh crore of black money.
Finance minister Arun Jaitley has since pledged to act tough on tax dodgers and the black monied. How he reacts to Falciani's offer will indicate whether the government is serious about it.