Hardik's hypocrisy: reservation has taken India back, but still we want it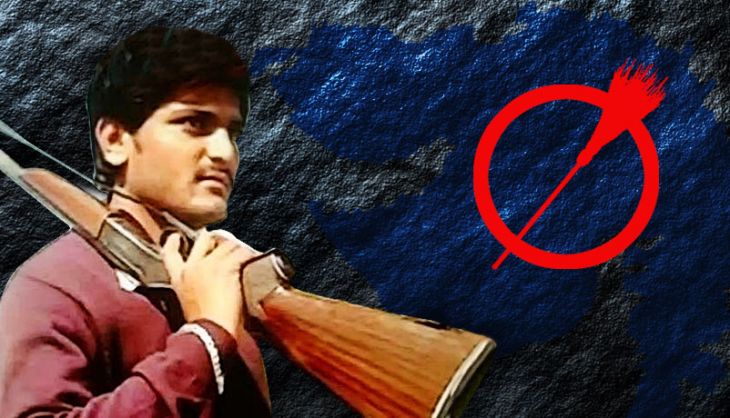 Hardik Patel, the 22-year-old leader of the Patel agitation, is in no mood to back down. Addressing a press conference in Delhi on 30 August, he threatened more agitations across the country if the Patel community weren't given OBC status.
Patel said he will join forces with Gujjars and other communities to launch a nationwide agitation.
In his press conference, which lasted just about half an hour, Patel repeatedly threatened the state with the use of force.
"We will block highways, we will cut supplies, we will use muscle if needed till our demands are met. Remember there are 27 crore of us," said Patel.
He claimed that mass agitations were being planned in Lucknow, Delhi, Surat and parts of Madhya Pradesh to secure reservation for Patels.
Patel vented his rather directionless anger against all political parties, the state, and dissociated himself from politics altogether.
Even in his short press conference, the confusion underlying his politics became clear as he denounced reservation, the very thing he has been demanding for his community.
"Politics of reservation had set country back by 35 years," Patel said, even as he continued to threaten the country with violence and anarchy if his community members weren't given reservation.
Now, it's not even clear what exactly his 'community' is. Patels, whom Hardik claims to represent, are mainly in Gujarat. He claims 90% of them are poor. Now he wants to include Gujjars and Jats in his agitation as well.
"I first want my cousins - Jats and Gujjars - to join the agitation also. There are 27 crore of us throughout the country. My mission in Delhi is to unite all of us and demand what is our due."
We will block highways, cut supplies, and use muscle if needed. There are 27 crore of us, threatens Patel
In the press conference he said he would welcome other communities to join his agitation.
On the question of political parties backing his movement, Patel said no party was behind his movement and that he actually did not want any political party to join his movement.
"I am only a leader, not a politician. I am not looking to launch any party...We don't want politicisation of our demands. We don't want any party to join us. We have a lot of muscle power and we'll force government to accept our demands."
He dismissed rumours that he is now challenging the BJP's central leadership just as he had been challenging the party's state leadership.
"BJP being in power in Gujarat and at the Centre is incidental. It is inconsequential to our struggle. We would have campaigned against Congress or AAP similarly."
He claimed that Bihar chief minister Nitish Kumar was also a Patel. But he denied endorsing the JD(U).
"I like him (Nitish Kumar) as a person. He is, after all, one of us. But, I haven't endorsed JD(U) as such."
Patel, who conducted several rallies in Gujarat demanding reservations for the Patidar community, is now planning several meetings during his stay in the capital.