Hadiya case: NIA closes probe, finds no evidence of love jihad; says 'there's love but no jihad'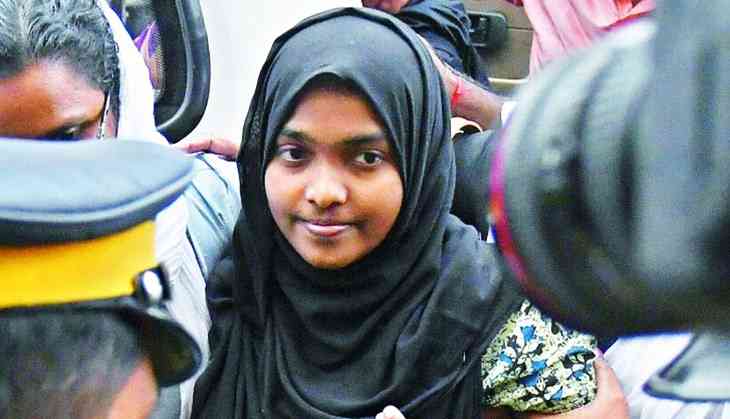 The National Investigation Agency (NIA) ended the probe in the case of Hadiya conversion after the agency did not find any evidence of love jihad in the case.
A senior agency official was quoted by The Hindustan Times as saying "The NIA is not supposed to file any further report in this regard in the Supreme Court. As far as the NIA is concerned, the matter stands closed as the agency has not found any evidence to suggest that in any of these cases either the man or the woman was coerced to convert,"
The agency took up 11 cases of interfaith marriages in Kerala of examination as part of its probe into so-called cases of 'love jihad' as guide by the Supreme Court.
These 11 cases picked from a list of interfaith marriages were already before law enforcement authorities (usually because of complaints by parents). These cases were referred to the federal anti-terrorism agency by the Kerala police.
Hadiya married Shafin Jahan after converting to Islam but her marriage was declared null and void by the Kerala high court on the basis of a petition filed by her father. The Supreme Court set aside the high court order after ordering a probe into the case.
The official said "At least one among the 11 marriages under examination was purely a matter of relationship gone sour. In most of the other cases we found that a similar set of people and organisations associated with Popular Front of India (PFI) were involved in helping either the man or the woman involved in a relationship to convert to Islam, but we didn't find any prosecutable evidence to bring formal charges against these persons under any of the scheduled offences of the NIA, like the Unlawful Activities (Prevention) Act".
Also read: Jammu and Kashmir: Class XI student joined militancy; arrested after he hurled grenade at the police party