Gutkha scam tainted top cop Rajendran made Tamil Nadu DGP, Oppn up in arms
S Murari
| Updated on: 1 July 2017, 18:34 IST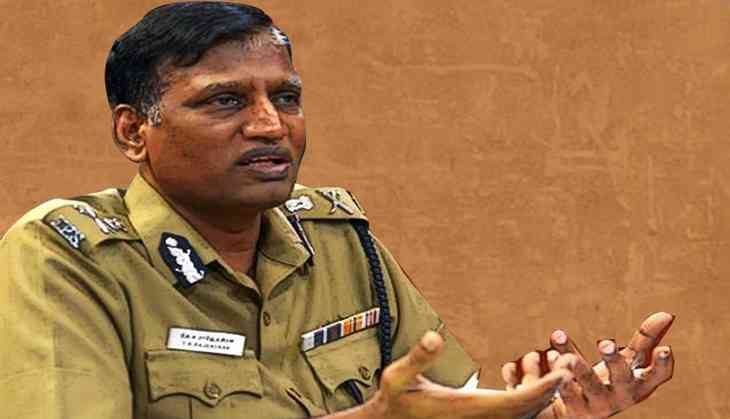 The Tamil Nadu government has appointed TK Rajendran the director-general of police (law and order), despite a report by the Income-Tax Department that he was on the payrolls of scam-tainted gutkha merchant A Madhava Rao.
The AIADMK government appointed Rajendran in the new post hours before he was to retire. Now, thanks to a recent Supreme Court ruling, he will have a secure tenure.
Leader of the Opposition and DMK working president MK Stalin has cried foul, and said health minister C Vijayabaskar, who has also been implicated, should resign, and Rajendran should be suspended.
Dismissing Chief Minister Edappadi Palaniswami's announcement in the state Assembly – that the government has already ordered a vigilance probe – as an 'eyewash', Stalin said only a CBI inquiry will bring out to the truth, as top police officials were involved.
The Gutkha scandal
The scandal relates to a period in July last year when J Jayalalithaa was still at the helm of affairs in the state.
According to a statement made by Madhava Rao to I-T officials after they recovered a diary from his business premises, he paid Vijayabaskar Rs 42 lakh between April to June 2016, for turning a blind eye to the manufacture and sale of gutkha, which was banned in Tamil Nadu in 2013.
Rao also named the then Police Commissioner of Chennai, Rajendran, who was paid Rs 60 lakh in three instalments – on 21 April, 20 May and 20 June 2016.
There is also a noting in the diary that an Assistant Commissioner of Police was paid Rs 30 lakh between 5 April and 2 June 2016. Similarly, councillors of the Chennai Corporation were paid Rs 14 lakh, and a food safety department official Rs 35 lakh.
All these payments were made between 4 April and 5 July 2016, Rao told IT officials..
The government ordered a vigilance probe after S George, who succeeded Rajendran as Chennai Police Commissioner in September last year, sent a report to the Home department in December, implicating several senior officers.
Political argument
Stalin raised the issue after the I-T raids led to the leaking of names. Palaniswami told the House that the government had already ordered a vigilance probe.
He said the vigilance probe was ordered on 23 January, after the Home secretary received George's report on 12 December.
Demanding a CBI inquiry, Stalin said a DGP rank officer (an apparent reference to former top cop Ashok Kumar) had opted for early retirement in September last year. "An additional commissioner, conducting a speedy inquiry, was transferred to Tirunelveli. A former chief secretary's house and office were raided later," Stalin alleged.
He told reporters that the government was not ready to take action against erring the minister or officials, and the Centre should intervene.
Dismissing Vijayabaskar's claim that he never knew Madhava Rao and his threat to file a defamation case against those who were making allegations of corruption, Stalin said the minister should have gone to court when his name came up after the IT raids during the RK Nagar by-election in April. The minister neither approached the court nor filed any defamation case.
"We have already met the Governor and presented several documents, but no action has been taken so far," Stalin said.