Gulberg Society massacre: records show how top cops steered clear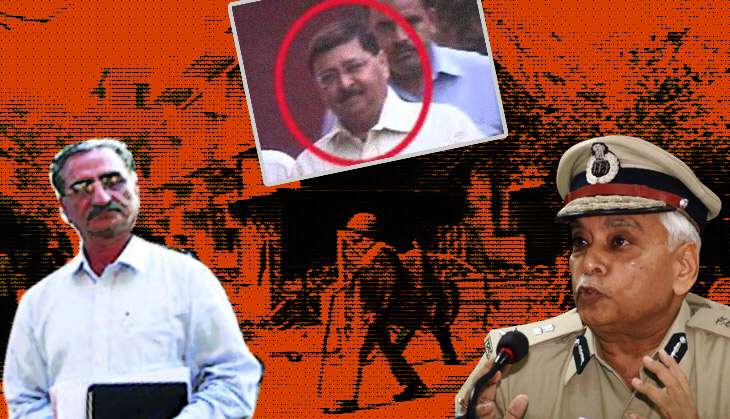 The Gulberg Society massacre on 28 February 2002 was seen as a clear case of the police turning a deaf ear to all calls for help.
The Meghani Nagar area in Ahmedabad, where the society is situated, was left unmanned by senior police personnel, even when an entire residential society, along with a neighbouring police chowki, were set on fire, leading to a large number of casualties.
Also read:Gulberg massacre: revisiting the horror
Police inspector KG Erda, who was left in charge of the area, was one of the accused in the case, while three of his seniors, PC Pande, MK Tandon and PB Gondia, escaped the investigators' net. However, in the verdict announced on Thursday, 2 June, even Erda was let off by the Special SIT Court.
According to official phone call records analysis, co-related with Police Control Room records, Erda had asked the PCR to inform his bosses about the gravity of the situation. He had also requested the senior officers to remain physically present, as things were beyond his control.
Also read: 'Bless us, Abba!' says Ehsan Jafri's daughter
However, during the most crucial period of the day, from 11.30 am to 3.30 pm, the most crucial period of the day, Erda was left to handle the situation by himself.
Here's what the other officers were up to at that time.
PC Pande, Commissioner of Police
Curfew was declared in the Meghani Nagar area at 12.54 pm, according to PCR records. By then, according to PCR data, the Gulberg Society had already been surrounded by a mob of 4,000 to 5,000 people, armed with weapons. (12.38 pm, PCR records).
Also read: Timeline: Gulberg Society massacre case
As per the law, Commissioner of Police PC Pande had the responsibility of declaring curfew on time.
At 2.09 p.m. Meghani Nagar Police Inspector KG Erda even asked for Central forces, but the PCR records show no deployment of paramilitary forces in the area till late in the evening.
This was also a decision, that should have been taken by Pande.
MK Tandon, Joint Commissioner of Police (Sector II)
Tandon was in the Revdi Bazar area between 2 and 3 pm, immediately after he received a call from his boss, Pande, informing him of the attack on the residents of the Gulberg Society. Revdi Bazar is five kilometres away from the society.
When the PCR sent a message to Tandon, informing him that Ehsan Jafri and other residents of the society were in danger, Tandon was still seen in Revdi Bazar, where no incidents of violence were reported.
In spite of Erda desperately seeking additional deployment at around 2.30 pm, he remained in Revdi Bazar. Tandon left the area only after he was ordered to do so by Pande, at around 3 pm.
Revdi Bazar, where Tandon seemed to have sought comfort, was not under his jurisdiction, but under that of his counterpart Shivanand Jha, who sat in his own office at Shahibaug.
PB Gondia, Deputy Commissioner of Police (Zone IV)
Besides Tandon, even his deputy, Gondia shied away from the Gulberg Society. In spite of being repeatedly informed by the PCR about the attack on the society, he stayed away, and preferred to cool his heels in Kuber Nagar, six kilometres away.
Gondia reached the Gulberg Society a few minutes before 2 pm, and left in less than an hour, leaving a free way of passage for the armed mob.
Later that afternoon, Gondia moved to the Kalupur area, which did not come under his jurisdiction.
Also read: 24 convicted by Ahmedabad court in 2002 Gulberg Society massacre