Gujarat quota stir: SC to decide on reservation for forward castes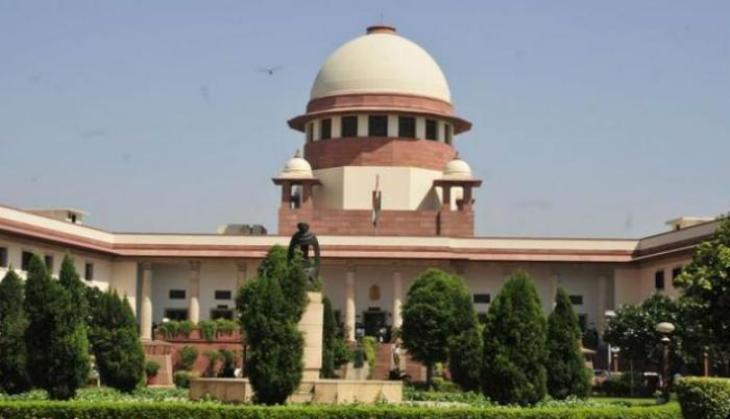 Should socially forward classes be entitled to reservations in public education and employment because they hail from economically poor backgrounds?
That is the question that lies before the Supreme Court at the moment.
In the case of Indra Sawhney v Union of India (1992), in which the Supreme Court laid down the bedrock for reservation policies in India, it was clearly stated by no less than a bench of nine judges that reservations are to be made available only to socially and economically backward classes.
The "and" here is significant, because, to avail of affirmative action, a community has to be both socially and economically backward.
But now it appears that the Supreme Court might be having a rethink and change the rules, because it has agreed to admit the Gujarat government's appeal against a high court ruling that held quotas for economically backward forward classes as illegal and unconstitutional.
On 4 August 2016, the Gujarat High Court struck down the state government's Ordinance providing 10% reservations for those whose family income is Rs 6 lakh annually.
Also read - 10% quota for poor: SC extends stay on Gujarat High Court's order
Thereafter, on 10 August, the Gujarat government moved the Supreme Court, contending that the 10% is a classification based on economic criteria rather than reservation. Initially, the top court was reluctant to accept the Gujarat government's submissions, but then it seemed to have a rethink. Because, on 29 August, it stayed the High Court's ruling, and posted the case for a detailed hearing later.
The Indra Sawhney case clearly lays down that reservation can be capped only at 49%, and not a single percent more. Yet, apart from Gujarat, the states of Rajasthan, Tamil Nadu, Karnataka, Orissa have also enacted similar laws granting reservation to forward classes, but all of them have come a cropper in the courts of law.
An old demand
It has been a long-standing demand of the ruling Hindu Right that even those hailing from non- SC-ST-OBC backgrounds - those hailing from "forward" castes like Brahmins, Marathas and Thakurs should get the benefits of reservation. Many supporters of the BJP even demanded that it should be included in the 2014 election manifesto, but ultimately it wasn't.
The demand for quotas for socially forward classes have been an old ploy of the Hindu Right to garner votes - in 2003, Atal Bihari Vajpayee planned such a move to capture the Rajput vote, but it didn't take off.
India is a country of teeming millions, most of whom have suffered centuries of unspeakable brutalities, oppression, deprivation and humiliation at the hands of those who consider themselves socially superior.
One can only hope that the apex court does not play into the hands of those who seek to gather political brownie points in the name of caste.
More in Catch - Modi's 'jumla' nailed: how the BJP tampered with reservations in the past
Rajasthan's new quotas just won't pass muster in courts