Govt & UGC direct all univs to commemorate martyrs. 'Forced' nationalism?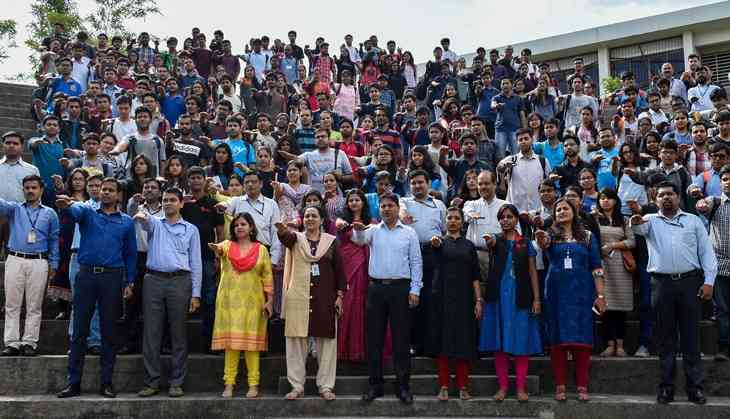 The Union Human Resources Development (HRD) Ministry and the University Grants Commission (UGC) have directed higher educational institutions to commemorate 75 years of the Quit India Movement and 70th year of India's independence by organising events. This is being done "to sensitise the students towards the freedom struggle and sacrifices of revered freedom fighters".
The letter, dated 4 August, orders universities to undertake activities like talks by eminent educationists on the freedom struggle between 9-30 August. The UGC has instructed that these events be called 'New India Manthan'.
The letter also instructs university faculty to "conduct guided tours to the memorials of freedom fighters and places/houses of any martyr, paramilitary and police, who have helped to preserve the integrity of the country in the vicinity of the institution, to acquaint the students about contribution of the freedom fighters".
UGC's letter
Modi promotion
The letter, addressed to universities by Prof. Jaspal S Sandhu, secretary of the UGC, has asked for photographs and reports of activities conducted by the universities and their affiliated colleges by the end of the month.
What's interesting is that while emphasising on the 75th year of the Quit India Movement, the letter also promotes Prime Minister Narendra Modi. The letter says "the Hon'ble Prime Minister's endeavour to have a terrorism-free, caste-free, corruption-free, uncleanness-free and poverty-free society would only actualise with the help of the society and make his vision a reality".
Moreover, in order to show solidarity with the PM, the letter has asked the universities to organise a pledge-taking ceremony for all students, faculty and non-teaching staff. The text has been provided by the UGC itself.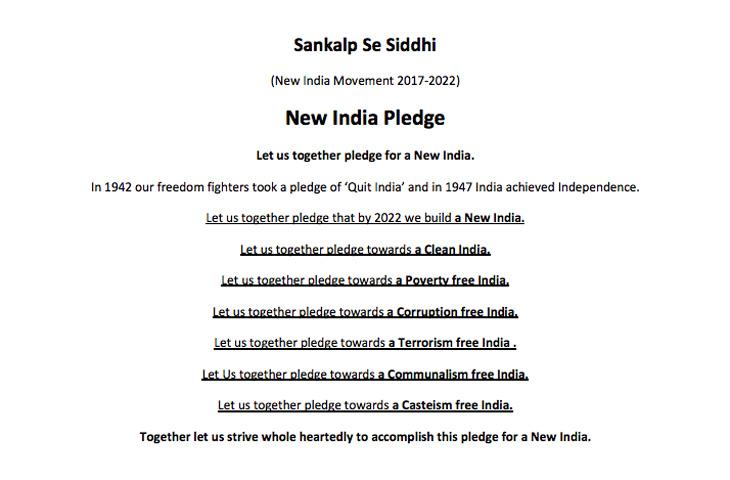 The pledge
'Forced nationalism'
While most universities and colleges in the country are falling in line and planning events, some university faculty members have questioned the political motive behind the order.
An eminent Delhi University professor, on the condition of anonymity, told Catch: "While we have no problem commemorating the Quit India Movement and celebrating Independence Day, it is the clever positioning of promoting Narendra Modi within these events that is problematic. If you look at the new pledge that the UGC has asked students and faculty members to recite, it is basically a pledge to support Narendra Modi. While we do not have an issue with the pledge, it is a very interesting juxtaposition of the PM with these patriotic events. What is the need to promote Narendra Modi in commemoration of historical events? It is very clever promotion of agenda."
A professor at the Jawaharlal Nehru University added: "These events are patriotic as it is. What is the need to bring in the whole 'martyrs' narrative to commemorate Quit India Movement? What is the connection between the two? What do field visits to memorials of martyrs have anything to do with the freedom struggle? What is interesting is that one cannot really question the hyper-nationalist rulebook sent to us by the government to commemorate our history, which we are obviously already proud of, without being labelled 'anti-national'. This is forceful nationalism."