Govt mulls removing rail subsidy for poor. MPs can still travel for free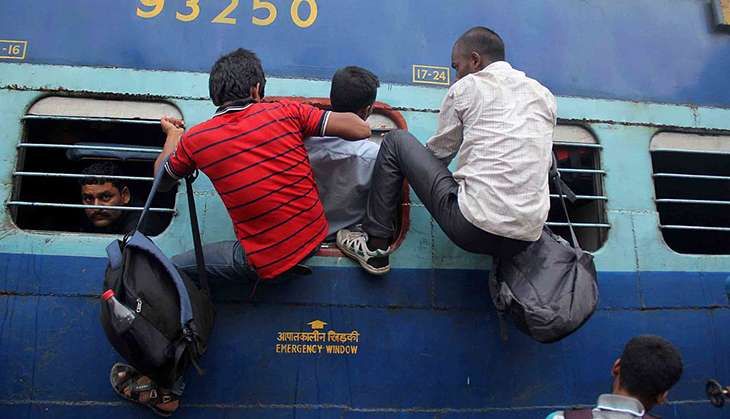 A few weeks ago, when the Narendra Modi government introduced surge pricing in Rajdhani, Duronto and Shatabdi trains - pushing up ticket fares in these train by up to 50% - the government said that these trains are used by privileged class.
Of course, one can debate over the definition of privilege in the country but now the government think tank Niti Ayog wants to take away the subsidy from even non-privileged train travelers.
According to a report published in Deccan Chronicle, Niti Ayog has sought a review of various types of concessions given under social obligation by the Indian Railways.
The suggestion has been citing the high cost of social concessions given to passengers belonging to 53 categories like senior citizens, war widows, patients suffering from life threatening diseases, and physically challenged persons among others.
Interestingly, the Niti Ayog, according to the newspaper report, has carefully not mentioned the subsidy enjoyed by Members of Parliament and other members of the political class who enjoy free train travel for a lifetime.
Given the high influence that Niti Ayog exercises on the present government, it is quiet possible that the government will introduce these changes in the coming days, resulting in lakhs of poor and under-privileged people having to pay from their own pockets.
In such a scenario, before taking any decision, the government should answer the following questions.
1. Why have the privileges allowed by the political class of the country not been a part of Niti Ayog's considerations?
2. Is the Indian Railways, owned by the government of India, in the business only to earn profits?
3. If yes, why not privatise it completely. And if the ultimate aim of the government is to actually privatise the railways, who will take care of the travel requirements of lakhs of people who cannot afford it at market rates?
4. Given the fast paced reforms that are taking place- which essentially is nothing more than increasing the prices of tickets - will government take the guarantee of a fool proof services, especially in the absence of any competition to the Indian Railways?
Currently, most people traveling in Indian Railways receive below par services from the transporter in terms of food, ticket availability as well as punctuality of trains.
Until the government is able to answer all these questions, any move in the direction of Niti Ayog's report would be anti-people and must be resisted by the opposition parties as well as general public.