Ghaziabad Crime: Local goon stabs man in public view over a mobile phone; CCTV footage goes viral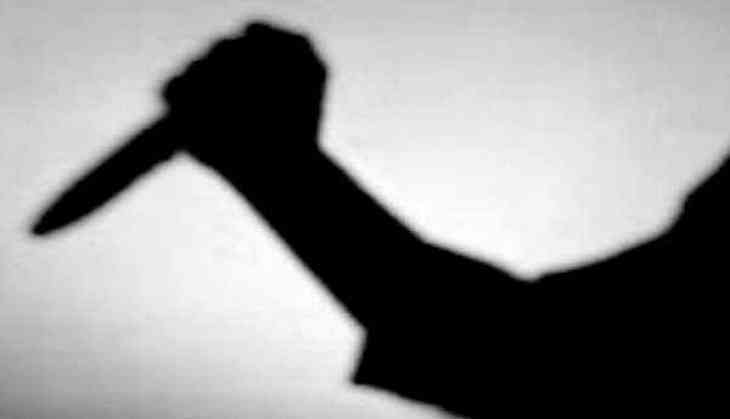 A shocking video from Ghaziabad in Uttar Pradesh has surfaced the Internet which would give goosebumps to anyone. In the video, a man can be seen stabbing a man in a full public view.
The incident was reportedly held 20 days ago when a local goon named Arif Bhindi (history-sheeter) was stabbing a man at a public place in Ghaziabad.
However, no arrests have been made by the police in connection with the incident. However, the whole matter was captured in the CCTV footage.
The clip showed how Bhindi was attacking the man in the broad daylight with a knife. Media reports revealed that the altercation was started after the man refused to return the phone of the history-sheeter.
Therefore, he got angry and tried to kill him. The shocking part of the incident was that it was held in the presence of around hundreds of people who were silently watching the incident and didn't come forward to help the victim who was running hither and thither. Instead of raising hands for help, bystanders were making a video of the incident.
Reports also indicate that the incident took place in Sahibabad area of Ghaziabad in Uttar Pradesh.
Police officials said that they were familiar with the case and said that a case of attempt to murder has been registered against the local goon Bhindi and further investigation into the matter is underway.
Several raids have been conducted to nab the accused but he is still at large, police told. Reports also claimed that some other cases were also pending against Bhindi.
Also Read: Pune: 26-year-old man beaten to death by 12 passengers, including seven women over seat in train