'Generating patriotism': Bharat Parv II to be held this Independence week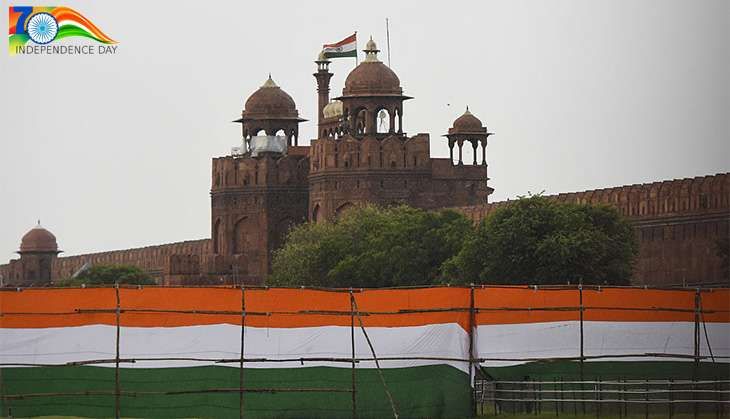 The Modi government plans "to generate a patriotic mood" for the 70th Independence Day by organising a 'Bharat Parv' festival in Delhi - just like the 'Bharat Parv' held during the Republic Day celebrations earlier this year.
While the festival in January was held for five days at the Red Fort lawns, this time it will be held for a week at Rajpath lawns in front of India Gate from the 12th to the 18th of August.
The lawns can accommodate more than 40,000 people at a time. The government is expecting a lot of footfall, given the long weekend this Independence Day.
Besides the usual showcase of culture and cuisines, the highlights include band performances by the Army, the Navy and the Air Force - something traditionally associated more with Republic Day celebrations than Independence Day.
The Ministry of Tourism is the nodal ministry for the event, but will follow the plan prepared by the Ministry of Defence.
Defence Minister Manohar Parrikar will inaugurate the festival at 5 pm on Friday.
Other ministers present at the opening will be Urban Development Minister Venkaiah Naidu and Minister of State for Tourism & Culture Mahesh Sharma.
The event is free for the public, but identity proof is required for entry.
The Ministry of Tourism's stated objective behind organising the event is "to generate a patriotic mood, promote the rich cultural diversity of the country and to ensure wider participation of the general public."
Vinod Zutshi, secreatry, Ministry of Tourism, said on Thursday that travel and tourism companies operating in Delhi had been asked to inform tourists about the festival.
Some highlights of 'Bharat Parv':
- Food Court with 50 stalls will be set up by different states and Union Territories, the National Association of Street Vendors of India (NASVI), the Institutes of Hotel Management and ITDC.
- Photo Exhibition on the theme 'Azaadi 70 Saal - Yaad Karo Kurbani' to be set up by the Ministry of Information & Broadcasting.
- Band performances by each of the three wings of the Armed Forces. Their performances will be mobile as well as static. Three separate stages have been erected for the three wings.
- Crafts Mela with 50 stalls showcasing and selling handicrafts from different parts of the country, organised by the state governments and Ministry of Textiles through the Office of the Development Commissioner of Handicrafts.
- 17 theme state pavilions where each state will showcase their tourism initiatives & destinations, development achievements, etc.
- There will be cultural performances - dance and music - by troupes from different regions of the country between 2 pm and 9 pm everyday, beginning Saturday. The nodal centre arranging performances from different regional zones is the North Zonal Cultural Centre.
- Keeping in mind the rainy season, all structures are water-resistant and rain shelters have been created at the venue.
- Security will be taken care of by Delhi Police.
- Medical facilities in case of emergency and fire-fighting measures will be in place.
More in Catch - Prepare for a two-week-long party this Independence Day