Gaan Saraswati Kishori Amonkar leaves behind an unfillable void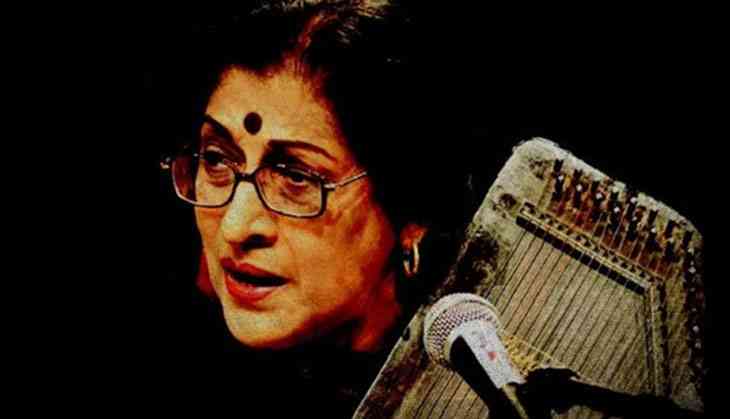 Listening to Padmavibhushan Kishori Amonkar was a divine experience. She was known for purity in classical music, and she was pertinacious when it came to her art. Now, her voice is silenced forever, creating an unfillable void in the classical music scene of the country. Her repertoire, however, will continue to enthral her fans forever. Especially, Sahela Re!

She breathed her last at her home in central Mumbai late night on Monday, at the age of 84. The quiet neighbourhood of Prabhadevi, where Amonkar lived, was abuzz on Tuesday morning as thousands of people thronged to pay their tributes to one of the greatest singers the country has ever seen.

In his condolence message, Chief Minister of Maharashtra Devendra Fadnavis said, "We have lost the most sensitive classical singer. Kishori Tai brought joy in the lives of millions of her fans. She did not stop at singing, but went on to write a book on music." Prime Minister Narendra Modi also paid tributes to Kishori Amonkar.
A life dedicated to her craft
Kishori Amonkar worshiped Hindustani classical music all her life. Born in Mumbai on 10 April, 1932, Gaan Sarasvati Kishori Amonkar, fondly known as Kishori Tai, began training in Hindustani Classical Music at an early age.

Daughter of well-known singer Mogubai Kurdikar, of Jaipur Atrauli gharana, Amonkar had music in her blood. She began singing at the age of three and was attracted to film music by the time she reached adolescence, singing the famous song Geet Gaaya Pattharon Ne. But, she transcended the genetic, exploring and mastering the divine intricacies of the Hindustani Classical tradition.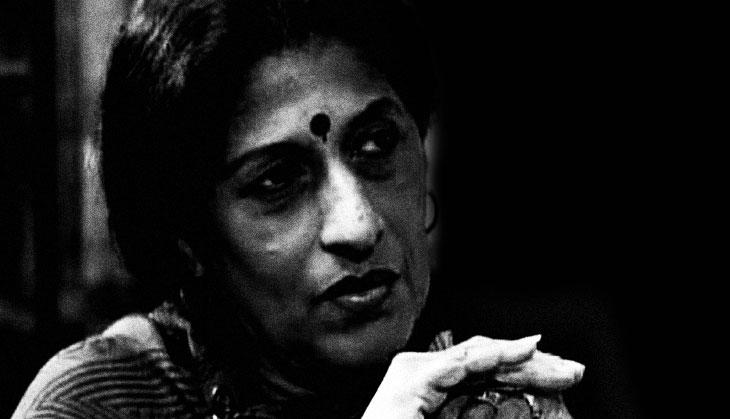 Indian talkies was two years old when Amonkar was born. It was an era of films full of songs based on aristocratic classical music. It was an era when everyone was influenced by the quality of music; when Alladiya Khan created a new singing style or gharana, enthralling the music lovers of the country. Alladiya Khan's new style of singing soon became popular across the country.
It was then that Amonkar stepped into the world of classical music. While she had initially wanted to become a doctor, she could not appear for an examination due to illness. It was during this period, when she was recovering from illness, that Amonkar realised that classical music could also be a way to spread happiness in the lives of people.

She was a disciple of her mother, Mogubai Kurdikar of Jaipur gharana, and learnt Hindustani Classical music from Alladiya Khan himself. She began professional singing in 1950. Her first Hindi playback singing was for the film Geet Gaaya Pattharon Ne in 1964. She was music director for Hindi movie Drushti released in 1991. Apart from singing and music composition, Kishori Amonkar has penned a book titled Swarthmani – Raagras Siddhant.
A versatile performer
She picked up all possible intricacies to enrich her singing. Her classical, semi-classical, devotional songs, and film music will be revered by her fans for years to come. During her musical journey, Kishori Amonkar experimented a lot with classical music, light music and devotional songs.

She had mastered all forms of classical music such as thumri, horee, kajri, qawwali and instruments like harmonium, sitar and tabla. She would say, "You cannot become one with raaga, unless you surrender to it. No matter how confident you are, one cannot attain the peak."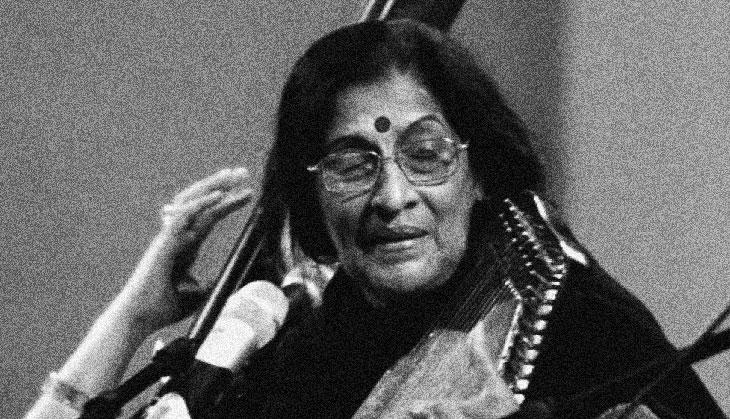 And there was no truer practitioner of this than Amonkar herself. She was so dedicated to her music that she would rarely attend social gatherings, other than musical ones. She lived for music.

Despite reaching the pinnacle of her craft, Amonkar strived for perfection and purity in her music. She never stopped learning and improving herself, going to any extent to achieve it. This extended to her disciple as well, as she would force her disciples to their limits, building a fierce reputation for perfection.
Her mentoring paid rich dividends. Her disciples include Manik Bhide, Padma Talvalkar, Arun Dravid, Suhasini Mulgaonkar, Raghunandan Panshikar, Meera Panshikar, Meena Joshi, Nandini Bedekar, Vidya Bhagwat, Maya Upadhyay, Tejashree Amonkar – her granddaughter, and many others.

Her artistry saw her honoured multiple times. She won the Sangit Natak Academy Award in 1985, Padmabhushan in 1987, Sangit Samragyee Award in 1997, Padmavibhushan in 2002, Sangit Sanshodhan Academy Award in 2002, and Sangit Natak Academy Fellowship in 2009.