G20 summit: PM Modi says, 'Yoga is India's gift to the world for health, wellness and peace'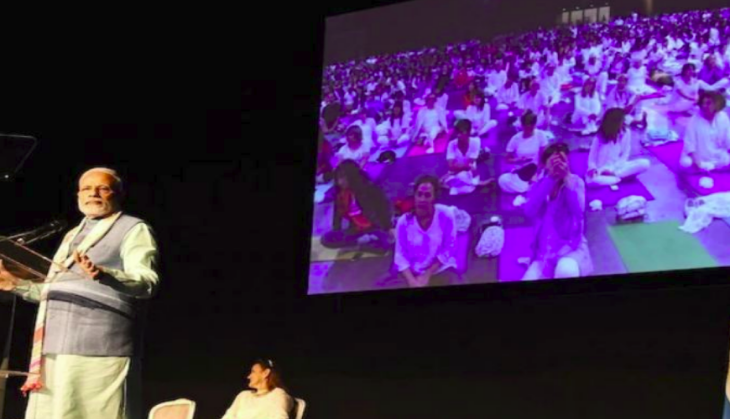 Prime Minister Narendra Modi who is currently in Argentina for attending the G20 summit has spoken about the 'Yoga for peace' in the event.
PM Modi said that yoga is the gift to the world which is given by India for health, wellness and peace. He also added that it is the yoga which connected every one of us with wellness and happiness.
"Yoga is bridging the vast distance between India and Argentina," said PM Modi.
PM Modi has said this while addressing the event 'Yoga for Peace' in the Buenos Aires on Thursday.
He also said while addressing the gathering that 'Yoga helps us acquire better mental and physical health.' It also gives peace and strength to our body and mind.
In the G20 summit, an issue like the global economy, sustainable development, fugitive economic offenders and climate change will be discussed.
As these topics are not only for India and Argentina but for the entire world that should be discussed.
While talking about the cultural connection between India and Argentina, PM Modi has also mentioned that how football legend Diego Maradona's name is still used in India in a phrase.
PM Modi had also held a bilateral meeting with Saudi Arabia Crown Prince and Mohammed bin Salman Al Saud in Buenos Aires, Argentina.
He took to Twitter and wrote, 'Had a fruitful interaction with Crown Prince Mohammed bin Salman Al Saud. We discussed multiple aspects of India-Saudi Arabia relations and ways to further boost economic, cultural and energy ties.'
Watch Video: