For the future: Maharashtra's tribal kids to learn in buses, Rajasthan rewards homework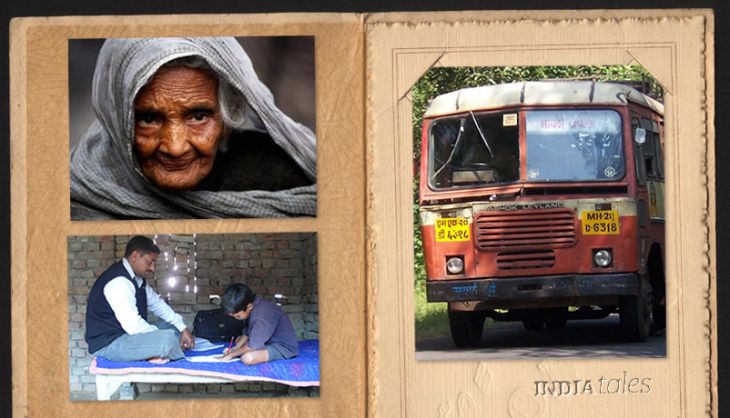 01
In Rajasthan, doing homework just became more rewarding for children
For Rajasthan's schoolchildren, doing their homework has just become more rewarding. Literally.
The Primary Education Department has announced incentives for children in government schools who diligently do their class work and homework assignments.
Every school will get Rs 60,000 to reward such students at a monthly Jagriti Divas, the schedule for which has already been announced.
[twittable]Students will be graded on attendance and homework and the top three will be awarded every month[/twittable]
The awards will go to three students with the highest attendance and the three top performers in terms of homework and class work. The money will be allocated from the Sarva Shiksha Abhiyan fund.
"We have taken this initiative to increase students' interest in academic activities. It'll make students more competitive," says Education Minister Vasudev Devnani.
The government, meanwhile, has also allocated a budget of Rs 22.71 lakh for the "welfare of girl students at the district level".
02
Age no bar for bravery: 60-year-old woman helps capture chain snatchers
Bravery isn't the preserve of youth. A 60-year-old woman demonstrated this when she helped arrest two chain snatchers in Jaipur last week.
Pushpa Soni, of Chotta Akhara, was on her way to a laundry on Mangala Mata Mandir Marg, when two bikers stopped her on the pretext of asking for directions.
As she walked towards them, one of the bikers snatched her gold chain. She tried to catch hold of them, but was unsuccessful. She, however, refused to give up and raised a commotion.
This alerted two passersby who pounced on the assailants. They were later handed over the Brahmapuri police.
The duo were identified as Faizan, 20, and Shoaib, 19, both residents of Char Darwaza in Jaipur.
03
Charting a new route: old buses to be new classrooms for tribal kids
The dilapidated buses of Maharashtra will now help take tribal students on the road to literacy.
The transport ministry has decided to convert used buses into classrooms for students in tribal areas.
The Maharashtra State Road Transport Corporation used to sell these buses for scrap until now.
[twittable]Diwakar Raut: Every school in tribal areas will get two buses and we'll convert them into classrooms[/twittable]
"We will donate at least two buses for every school in the tribal areas. Tyres of the buses will be removed and facilities provided to convert them into classrooms," says Diwakar Raut, the transport minister.
As for the tyres, the ministry plans to use those to build dam walls.