Firing govt employees may just make matters worse for Mehbooba
Catch Team
| Updated on: 22 October 2016, 11:07 IST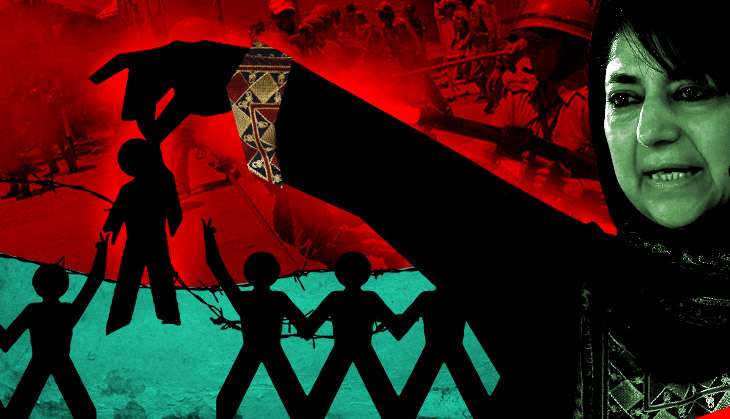 Mehbooba Mufti govt firing govt employees in J&K (Malik/Catch News)
In March 1990, when Kashmir plunged into a runaway pro-independence revolt, the state government sacked five middle-rung bureaucrats for their alleged involvement in the anti-national activities.
Employee organisations soon went on a strike, which lasted 72 days, till the government reinstated the officials. The employees later held a victory rally in the Polo View ground in Srinagar, which was also addressed by their reinstated colleagues. Among them was Naeem Akhtar, senior PDP leader and now J&K's education minister.
The government took similar action in 1995, when some employees were allegedly found to be active in militant ranks. However, this time, there was no agitation, as the government allegations indeed were true.
Now, in the throes of another nineties-like revolt, the Mehbooba Mufti-led PDP government in the state has terminated 12 employees, ushering in a deep sense of deja vu. Another agitation stares the government in the eye.
The government's order
The termination order, which was issued on Tuesday, 18 October, states that "the acts of these employees are not only aimed at questioning the sovereignty and integrity of India, but also violate Rule 14 and 20 of the J&K Government Employees Conduct Rules 1971. Their continuation in service will not only set a bad precedent, but would be tantamount to putting a premium on indulging in misconduct, subversion and anti-national activities."
The order also defended the government's decision to not hold a prior inquiry.
"In the prevailing situation, and keeping in view the charged atmosphere, including the threat perception to witnesses, it would not be feasible for the witnesses to depose in case of inquiry," the order read.
However, the government has stopped short of identifying the employees, who are reportedly lower-rung officials from various departments.
Employee organisations preparing for strike
The Employee Joint Action Committee, a grouping of various employee organisations, is meeting on Saturday to decide the future course of action.
"We condemn the government action," EJAC spokesman Farooq Ahmad Trali told Catch. "We want the government to take back its order. It is arbitrary to sack employees without inquiry."
Similarly, EJAC president Abdul Qayoom Wani termed the move "illegal and unjust, and in contravention of the law of land". He also demanded the constitution of a high-level committee to look into the charges framed against these employees.
Some employee leaders, however, privately said they had been left with no option but to go on an indefinite strike. "Sacking employees without an inquiry and on arbitrary charges is a dictatorial move. We can't afford not to resist it," said an employee leader. "We would have liked the government to first hold an inquiry and prove its charges. Then we would have gone along with such a decision."