SIMI encounter: Hear what the cops said on their walkies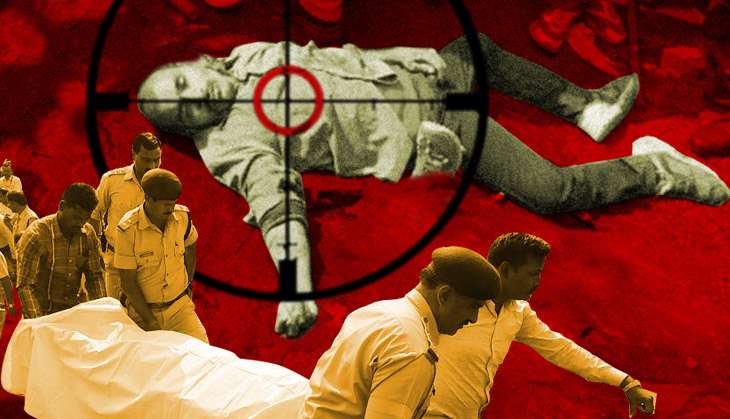 SIMI police Audio Clip : Orders to kill 8 SIMI-linked undertrials (Malik/Catch News)
First there were photographs and videos, and now audio clips: the scope keeps increasing to raise a stink over the Madhya Pradesh Police's SIMI encounter narrative.
Audio excerpts from MP Police's control room suggest that the police chose to kill the eight undertrials when they could have spared their lives.
The police'sversion of the encounter involving the eight SIMI-linked undertrials and engaging them in an hour-long fierce gun fight - now falls absolutely flat. Even more so because nobody from the civil administration or the police force has denied the authenticity of this multimedia information.
The latest police control room audio clips show that the encounter was well planned and directed. Here are the clips:
1. Policemen admit to staging the operation
At 7:42 AM, policemen can be heard saying "Sab peeche hat jao...kuch aur farzi operation karana pade to." (All of you move back...we might need to do some more fake operations.)
2. There was a clear intent to kill
A senior officer can be heard on radio ordering police engaged in action to kill all eight. "Sabko nipta do." (Finish everyone)
"Bilkul peeche nahi hatna hai. Gher ke pura kar do kaam tamaam." (Don't hesitate one bit. Surround them and finish them off.)
3. Order to kill came right from the top
Control room operator tells the police parties - "Mike 1 saahab bol rahe hain nipta do." (Mike 1 says kill them all.)
Control room broadcasting clearly shows that killing all eight was the agenda. 'Take no prisoners' was the official mandate.