Fatwa directs Muslim women not to contest Kolhapur civic polls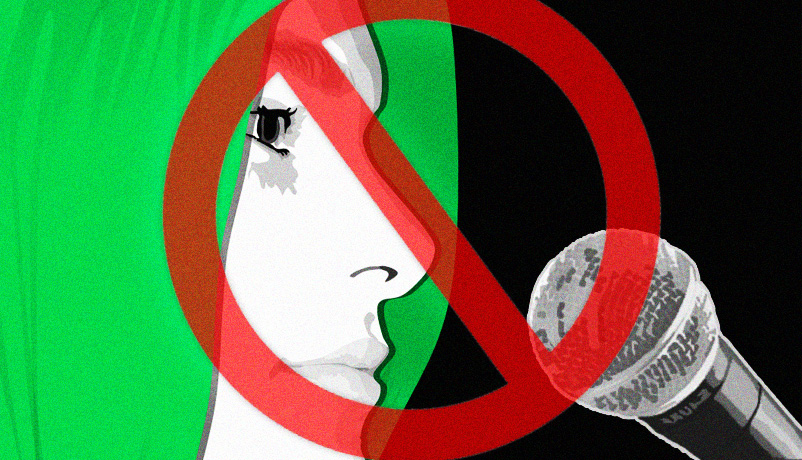 The diktat
An anonymous handbill is doing the rounds of mosques in Kolhapur
It claims to be a fatwa from the Majlis-e-Shura-Ulema-e-Kolhapur
It directs women to stay away from contesting elections, as it is anti-Islamic
The context
Kolhapur is set to undergo civic elections on 1 November
Muslim women are said to be keen on contesting about 20 wards around the city
This fatwa is now making them reconsider
More in the story
Muslim leaders and scholars debate the veracity of the fatwa
Kolhapur city in Maharashtra has been at the centre of social reforms such as women's education, upliftment of the downtrodden and various other social movements spearheaded by erstwhile ruler Chhatrapati Shahu Maharaj.
He is still remembered for his efforts to bring underprivileged people into the mainstream, and has become synonymous with the progressive image of Maharashtra. Kolhapur has traditionally made news for various reasons that have only added feathers to its cap.
It has again hit the headlines. But this time around, it's not for any innovative movement.
Fatwa or mere handbill?
An anonymous handbill is making the rounds of mosques in Kolhapur. Reportedly issued by the Majlis-e-Shura-Ulema-e-Kolhapur, it is a fatwa directing Muslim women not to contest elections, as it is against Islam.
The handbill has caught the eye of all and sundry as the city is all set to go for civic elections on 1 November.
Muslim social and religious leaders from Kolhapur have denied that any such fatwa has been issued. However, they do accept that the handbill is in wide circulation.
"It is not a fatwa - just a handbill distributed at mosques in the city. The main emphasis is on standing up against corruption and immoral practices during the elections," said Gani Ajrekar, president, Muslim Boarding, Kolhapur.
Muslim leaders claim there's no such fatwa. But they accept the presence of an anonymous handbill
Ajrekar said when social and religious leaders from the Muslim community came to know about the handbill, it was immediately clarified that it is not a fatwa. The search for the person who printed and distributed the handbill has been started.
"After we came to know about the handbill, we called the Muslim Personal Law Board and clarified that we have faith in the Indian Constitution and democracy. Anyone can contest elections. But at the same time, Islam doesn't allow women to go alone out of the house. A male relative from among the blood relations must accompany her anywhere she goes," Ajrekar said.
"Muslim women were free to contest elections as per their wishes. We are not against elections, but the malpractices and corruption in the process."
Voice of dissent
Noted Muslim scholar Abdul Quadar Mukadam has lamented the people behind the handbill.
"It is disgusting to know that someone has circulated such a handbill in mosques. It's high time that people from the Muslim community refused to follow such diktats as it is taking the community back to Stone Age," he says.
"The concept of fatwa itself is anti-Constitution and anti-religion. It should not be taken seriously, as it is the mere opinion of a handful of people claiming to be religious leaders.
"The Prophet preached women's empowerment and these self-proclaimed saviours of religion are acting precisely in contradiction to what The Prophet preached. It was one of The Prophet's wives who rode a camel and fought against Khalifa Hazrat Ali to reclaim her kingdom.
"It is a different matter that she lost the battle. But the bottom line is that Islam is not against women's empowerment. It is the opinion of selfish Ulemas and self-proclaimed saviours of the Muslim community."
Mukadam opined that all rational-thinking people from the Muslim community must come out openly against the Ulemas misleading innocent people.
Forcing a rethink
Political considerations will compel all parties to have Muslim and women candidates in certain areas, depending upon the voter composition. There are many Muslim women aspiring to be candidates in around 20 wards.
However, the handbill has scared them. Most of them are rethinking about contesting the elections.
On one hand, the handbill has 'requested' Muslim women to keep away from contesting elections, while on the other, it has appealed to people not to encourage corrupt practices.
"The handbill says that the electoral process has been marred with corruption. Candidates and political parties go to any extent to buy votes. The handbill says that Muslims should not sell their votes for short-term gains. It is a good thing," Ajrekar said.
However, Mukadam is not ready to buy this theory. He feels this is a subtle effort to scare Muslim women away from contesting elections and coming into the decision-making arena.
"The so-called fatwa or handbill must be condemned publically in Kolhapur. Protests must be organised at the main square of the city. I will readily do this if needed," Mukadam says.