Ex-IITians make an app for schoolkids; man unleashes dogs on girl for filling water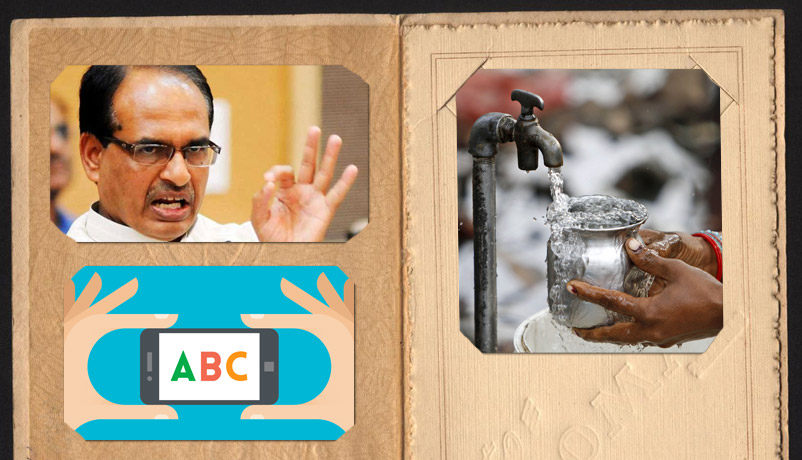 01
Mobikes ferrying water, buses moving earth: This can be an MNREGA scam worth crores
The Mahatma Gandhi National Rural Employment Guarantee Act (MNREGA) may not have changed the destiny of Adivasis in the backward region of Jhiranya in Madhya Pradesh. But it has certainly made some officials richer.
A Patrika investigation has revealed some startling facts about MNREGA funding in the area.
For instance, a bill of Rs 25,653 was presented for transportation of water through a tractor trolley. On verification, the registration number of the vehicle turned out to be of a motorbike.
Similarly, another vehicle which supposedly was used for transporting mud was actually a passenger bus. Several vehicle numbers presented were not even registered with the transport department.
[twittable]A registration number of a vehicle supposedly used to ferry water turned out to be a motorbike![/twittable]
Investigations have revealed many such forged records for the past four-five years, raising suspicion that the scam might have run into crores of rupees.
The Rural Mechanics Service of the Khargon sub-division is responsible for implementing MNREGA projects. Two sub-engineers, KD Panchore and NK Chandravanshi, oversee the work. Some higher officials responsible for clearing payments are also under suspicion.
02
Barbaric neighbour: Man unleashes dogs on girl for drawing water from public tap
A girl surrounded by ferocious dogs kept on screaming as her disabled father watched in horror. The girl's fault: She was drawing water from a public tap in Bhopal's Jamalpura Teela locality.
The victim Chhaya, who lives in there with her parents, depends on the tap as the family doesn't have a water connection. But her neighbour Ramchandra Rai objected to this repeatedly.
[twittable]Ramchandra Rai called his dogs back only after the girl fell unconscious[/twittable]
Last Friday, however, he unleashed his dogs on Chhaya and called them back only after the poor girl fell unconscious.
She was taken to the hospital by others in neighbourhood and the police later registered a case against Rai.
03
Three IIT alumni start a 'tutor app' for school students
Two months ago, three students of IIT-BHU's class of 2003 met up. The discussion soon turned to how difficult it had been for them to find answers to several questions in their school days.
This led them to the idea of 'Tutor App'. The free-of-cost application for mobile devices to explain academic concepts to school children was launched two weeks ago.
Students or parents can download the app, register themselves and post questions or upload photos of questions written somewhere else.
[twittable]Every day 200 students download the app on an average[/twittable]
Answers are sent on their registered mobile number in a short span of time.
These three IIT alumni have collaborated with several professional teachers, who use reference material to help the students.
The application caters to students between Classes 5 and 10. The service will soon extend for students of up to Class 12.
Among the three innovators, Abhishek Gupta works with a tea company, while Kumar Deepak, has been with two start-ups. The third, Manoj Kumar, completed his MBA from Hong Kong University.
The application has been downloaded by students from almost a dozen countries, including Pakistan, Myanmar and the USA. The app is downloaded by 200 students a day on average.