Error or conspiracy: What made Bihar education dept refer to Kashmir as a separate country?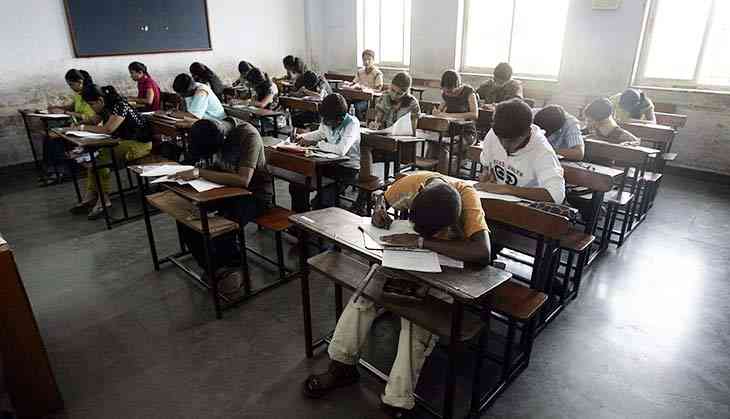 (Representational picture) (Photo by Prasad Gori/Hindustan Times via Getty Images)
The Bihar School Examination Board has made a claim that would be music to the ears of Kashmiri separatists. A social studies question paper prepared by the board, has said that Kashmir is a separate country and not a part of India.
The paper, which was distributed across all government schools in the state, asked students to name what the people of five countries are called — China, Nepal, England, Kashmir and India.
The state examinations, commenced on October 5, will end on Wednesday. The examinations are being conducted under the Centre's Sarva Shiksha Abhiyan which is overseen in the state by the Bihar Education Project Council (BEPC), a wing of the state education department.
The Board, however, has dismissed it as a "mistake".
Bihar School Education Board chairman Anand Kishore told Catch, "This is nothing but a printing error. One must not read too much into it. One would not make such a big deal if any other place were mistakenly written as a separate country. This is a mistake and nothing more."
However, the error has left the state education department red-faced. BEPC state programme officer Prem Chandra said, "It's very embarrassing mistake, I admit."

According to a Times of India report, a student of Vaishali district in Bihar pointed out the error on Tuesday. Vaishali district education officer Sangeeta Sinha said, "I was on leave and have just resumed work. I will have to look into the matter," she told TOI on Tuesday.
Right to Education Forum national convener Ambarish Rai spoke to Catch on the issue. He said, "One can't pass off an error like this with such ease and say it is a printing mistake. The state examination board sets the paper, proof read the paper and then it finally goes to print. Such a lapse is unacceptable. Kashmir is a sensitive subject in the entire country. One can't just pass it off as a mistake."
He added, "In the school education sphere, many decisions are being made very consciously. Whether it is alteration of history or changing education content to match certain ideologies, not everything can be passed off so easily. The government in the states and the Centre need to be held accountable for making the kind of changes they are making and they must justify why such changes are being made," he added.
However, Gul Wani, professor of political Science in Kashmir University, said that it would be wrong to call this a conspiracy.
"I would like to think that this is not a political conspiracy. Having said that, it is very problematic. As far as education on Kashmir's political and historical dispute is concerned, the rest of the country is extremely ignorant. The proper history of Kashmir isn't taught at the school level or higher education level. I don't know who set the paper and what was the reason behind the incident, but I think it just proves how ignorant and insensitive even teachers are even it comes to the issue of Kashmir," he said.
Bihar's Opposition parties are also questioning the motive behind the incident.
According to Rashtriya Janata Dal leader Manoj Jha, "This is not simply a goof up or an inadvertent error. It speaks volumes about the flawed systems and processes deciding about such crucial components. The entire machinery right from the CM and his team members are more focused on political manipulation and in managing the robbery of the mandate. In that scenario it is quite predictable that governance and nuanced thinking have gone for a toss. Hypothetically speaking if we were in the government, some of the TV channels would have declared Lalu Prasad ji responsible for declaring Kashmir as a separate country in a question paper. The RJD believes that accountability must be fixed from the top."
Sadanand Singh, leader of Congress Legislative Party in Bihar, told Catch, "There are two possibilities, one that this was negligence of the part of the state education department or second, that this move was done to encourage communal sentiments in our schools. Whichever is the case, strict action must be taken against the state education department. Someone needs to be accountable for this."