Elderly man batters 'inebriated' son to death with hammer after altercation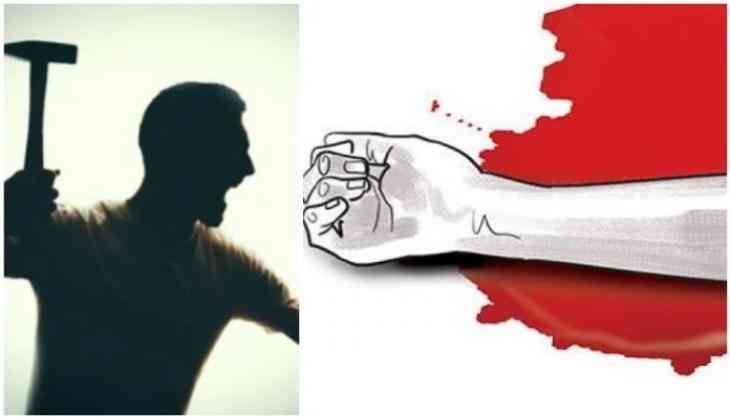 In an incident of crime reported from Tamil Nadu's Coimbatore district, an elderly man, aged 62, a hotelier allegedly battered his 33-year-old son to death using a hammer on Tuesday. Following the unfortunate episode, the sexagenarian, identified as G Bakkiyanathan, gave himself up to the police.
As maintained by the cops, the elderly accused, a native of GVL Nagar, was running a hotel from a rented building in Perur Chettupalayam area for the past two years. The crisis engendered by the coronavirus pendamic had critically affected his business.
"The landlord, Ganesh, had requested Bakkiyanathan to move out of the building. While he was attempting to vacate the building around 11 am on Tuesday, his 33-year-old son B Sabarinathan, who was inebriated, was in opposition to the move as the same wasn't discussed with him," a report by The Times of India quoted an investigation officer as saying.
Sabarinathan jostled Bakkiyanathan down to the ground. Bakkiyanathan then got infuriated as he suffered injuries to his hands. He lifted a hammer and struck Sabarinathan on the head, leading to injuries that caused his death on the spot. Later, Bakkiyanathan surrendered to the local police around 5 pm.
Police pressed charges against Bakkiyanathan under relevant sections and recorded his arrest. The victim's body was sent to a government hospital for autopy. The case is being probed.
In another incident reported from Uttar Pradesh's Agra, a woman and her three minor kids were allegedly killed by her male cousin and his two associates.
According to reports, the woman, identified as Rekha, had given a loan of Rs 2 lakh to her cousin, identified as Santosh Rathore, two years ago. Santosh, however, failed to return the cash and Rekha allegedly insulted him in public. This triggered Santosh to make a plan with his two abettors to seek revenge against Rekha. The trio sedated Rekha and her three kids and then slit their throats using a knife and scissors.
Also Read: Man held for allegedly raping 12-year-old stepdaughter
Also Read: Delhi man marries woman who accused him of rape, strangles her to death after 6 months