Educationists question govt's decision to link Aadhaar to open learning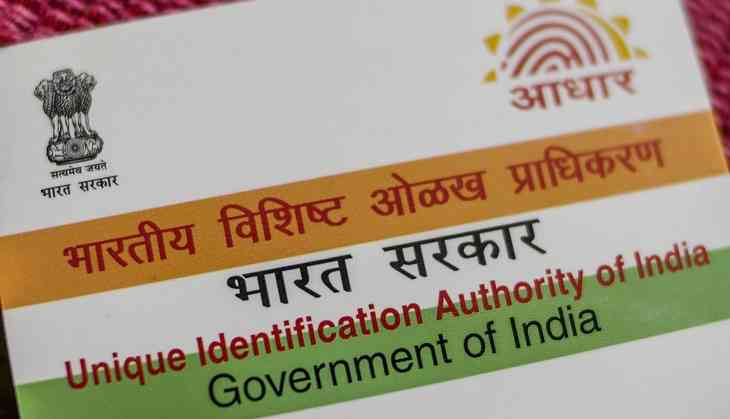 (Dhiraj Singh/ Bloomberg/Getty Images)
The National Institute of Open Schooling (NIOS) announced on Wednesday that Aadhaar will now be mandatory for open school examinations, after approval from the Ministry of Human Resource Development (MHRD).
According to an NIOS chairman CB Sharma, this move was made to guard against proxy candidates appearing on others' behalf.
Sharma told Catch: "During the last examinations held in March, the inspection teams had found proxy candidates who were appearing on other students' behalf. To check this practice, Aadhaar has now been made mandatory. The students will have to register their Aadhaar numbers before the next examinations, failing which, they will not be allowed to appear for the exams.
"There will also be scanner machines at examination centres and only those students whose thumbprints match with the existing data will be allowed to give exams."
The NIOS provides general and academic courses at secondary and senior secondary levels, as well as vocational and community-oriented courses. It also offers elementary-level courses through its open basic education (OBE) programmes.
Denying education to people a problem
Educationists have questioned the announcement, stating that students who appear for open basic education are from economically lower section of society, and might not have access to Aadhaar. Also, as fingerprints continue to change till the age of 15, Aadhaar is not the best way to monitor proxy candidates.
Right to Education National Convener Ambarish Rai told Catch: "Aadhaar should not be linked to education and learning at all. Linking everything to Aadhaar is a very bad idea. Even if there is malpractice or duplication, the percentage of that is very small. Education must not be denied to any child, whether they have Aadhaar or not. The government, earlier this year, had also ordered mid-day meals in schools to be linked with Aadhaar to ensure that the facility is not misused. That is just absurd in this country. Denying food to a hungry child is a crime. In the same way, denying education to someone is a crime. Also, based on evidence, we have learnt that the fingerprints of a child keep on changing till the age of 15. Hence, one can't monitor it effectively."
Rai also added: "The Supreme Court, too, has agreed that privacy is a fundamental right, and Aadhaar need not be linked with every aspect of a citizen's life, especially not education."
Reetika Khera, economist and social scientist, who has worked extensively on issues linked to Aadhaar, said: "I do not know how much of a problem are ghost identities in open basic education, but linking Aadhaar for a student to benefit from this facility seems very problematic. Education need not be linked to Aadhaar. Why does one opt for open learning? Maybe they don't have the facility to go to school, it could be far away, or they are sustaining a family etc. These students, in most cases, may not even have an Aadhaar card. In a way, you are denying education to people, and that is a big problem."