Drug haul from a cop: Why Punjab government needs to keep this can of worms open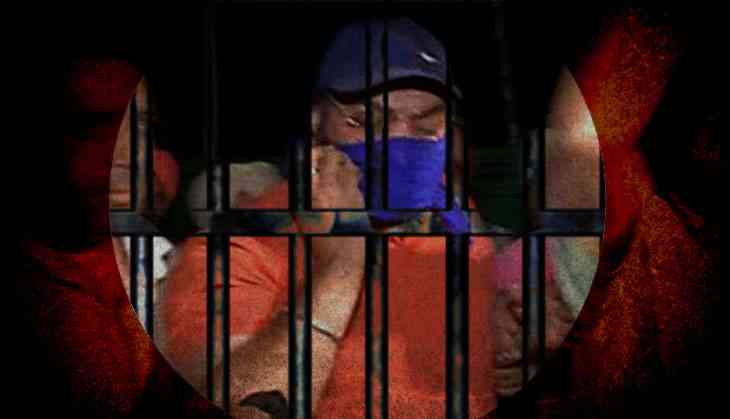 The arrest of a Punjab Police inspector by the Special Task Force (STF), set up by Captain Amarinder Singh-led Congress government, has thrown open a can of worms. The STF was set up to tackle the drug menace in the state.
Inspector Inderjit Singh was arrested on 12 June for providing protection to narcotics smugglers and organising drug trafficking through his associates.
Experts feel that his arrest is a test case for the government as it should now make sincere efforts to ensure that no one tries to put a lid on the can of worms. Raising more questions, they have pointed out that this can be a beginning that can lead to exposing several political top shots as well as the big guns in the state police department besides those in the paramilitary forces manning the Punjab border with Pakistan.
According to the STF chief Additional Director General of Police (ADGP) Harpreet Singh Sidhu, search operations at the two residences of the accused at Phagwara and Jalandhar led to the recovery of:
– 4 kgs of heroin
– 3 kgs smack
– 1 illegal 9 mm pistol made in Italy
– Cash to the tune of Rs 16.50 lakh
– 3550 GB pounds
– 1 AK47 rifle
– 400 live cartridges
AK 47s were also found at his house in Jalandhar's police lines.
Inderjit was under transfer to Ferozepur Range. He had earlier worked in Tarn Taran district for a long period where he was allegedly involved in nefarious activities with some narcotics smugglers.
Sidhu claimed that during 2013 and 2014, the accused had played a big role in providing protection to smugglers operating in his jurisdiction and was also organising trafficking rackets through his associates.
The accused was a 'drug recovery specialist' who had allegedly made recoveries in the past but with the motive of obtaining favours from those in his custody. He would allegedly promise to help them in their cases and even got some of them acquitted through flaccid investigation.
The STF is analysing the cases where there have been acquittals in the last five years in which 'commercial' quantity of narcotics had been recovered.
According to the STF, the trial courts in Tarn Taran acquitted accused smugglers on grounds that Inderjit Singh, who held the substantive rank of head constable at the time the cases were registered and investigated, was not competent to investigate the cases as per the provisions of the Narcotic Drugs and Psychotropic Substances (NDPS) Act, 1985.
Sidhu said the Inderjit had deliberately committed glaring discrepancies during the investigation of above-said cases to favour those who were arrested.
"These cases were referred to the Inspector General of Police (Border Zone) and Senior Superintendent of Police (Tarn Taran), who in their reports have ascertained these facts and have recommended criminal action against the accused Inspector Inderjit Singh and Deputy Superintendent of Police (DSP) Jaswant Singh," Sidhu said.
The right issues
Former Director General of Police (DGP) Shashikant Sharma, who had exposed the politician-drug mafia nexus in Punjab in 2007 and since has been striving continuously to take the battle forward, raised several pertinent issues after this arrest.
The first issue that he has come up with is the need for a thorough interrogation of the accused to unearth, in particular, the police, other officers and politicians who were colluding with him.
"The chain of such rogues who gained monetarily goes up almost to the top echelons. Earlier those facilitating gold smuggling used to make their killing in gold, but in the case of drugs it is cash and real estate since they cannot carry drugs back home," Sharma said.
He stressed upon the need to expose politicians whose drugs Inderjit used to 'facilitate'.
"Transportation of drugs belonging to certain bigwigs is facilitated. This is going to be a shocker. Drug trade also has its own 'trademarks and brand names' which are 'owned' by certain politicians and their lackeys," Sharma explained.
"It will just be the beginning. Keep digging the can of worms and surprise the world. Now you can unearth those of the 'lower managerial level officials' who were acting as active conduits, as he (Inderjit) himself was. Your investigation will lead to surprising results. Also, try talking to those upright officers who had to face the brunt for not 'playing along' as dictated by certain big guys. Start with our own younger, bright and upright IPS officers. They will open up the Pandora's box," he further added.
At the same time, Sharma has his apprehensions.
"This is only just the lid. Certain links and names will come up and I am afraid that it might lead to the botching up of the investigations," he told Catch.
He said that multiple agencies have a role to play in tackling this menace and the involvement of the Interpol directly can make a lot of difference as the drugs landing in Punjab also go abroad.
Speaking about his experience, Sharma said, "I have not been shouting at the top of my voice, threatened, attacked, faced kidnapping attempts, etc etc, since 2007 for nothing...and that too when I was holding a rank of a DGP and belonged to the (since gutless) IPS..."
He also suggested that the high court and the Supreme Court also need to introspect on how drug peddlers and drug lords have been managing to get bail.
Sharma had written an open letter to Amarinder offering his help in tackling the menace after the latter took over as the chief minister. He had asked Amarinder to get the list of major drug lords that was prepared by the intelligence wing way back in 2007 from the records.
"It may be a somewhat a difficult task because the officials of the intelligence wing had been, on account of political pressures, filing wrong and motivated affidavits in the courts of law denying the existence of the list on file. If it surfaces then they will have to face the charge of perjury," the letter said.
Long-term solutions?
OP Sharma, a retired officer who had made a lot of drug recoveries in Punjab and Himachal Pradesh during his stint with the Narcotics Control Bureau (NCB), feels that Punjab, and other states facing the menace, need to set up an autonomous Narcotics Control Board. The board should have extremely fair and professional members who are experts in banking, finance, legal affairs, policing and enforcement, he said adding that it can have a political face at the top but this too needs to be clean.
"This board can monitor the line agencies and ensure that those trapped are not able to evade conviction," he said.
With a 100% record of securing convictions, OP Sharma advocated the use of special forces, with no other obligation, to tackle the issue of drugs.
"You cannot expect the routine police to do this job because these officials have to take care of the implementation of 130 other Acts, perform VIP duties, take criminals to courts and a host of other jobs. What is required is a dedicated force with freedom," he underlined.
Above all, he suggested that there is a need for an Inter-State Anti-Drug Vigilance Bureau having officers of the ADGP rank as members that monitor drug movement and provide inputs to the state-level Narcotics Control Boards to act on the ground.
"The case of Punjab is peculiar as drugs from all corners are supplied to this state before they are sent elsewhere. You have cannabis and marijuana coming from Himachal Pradesh and also parts of Jammu and Kashmir, heroin and smack coming from Pakistan and Afghanistan, opium and poppy husk coming from Madhya Pradesh, Rajasthan and Uttar Pradesh. You need to have exclusive bodies to tackle the menace of this scale. The routine functioning of state agencies and NCB do not serve the purpose," he added.
The arrest of Inderjit is a landmark in Punjab's fight against drugs. What remains to be seen is what further investigations lead to.