Do you think our GDP comes only from cushy jobs? Think again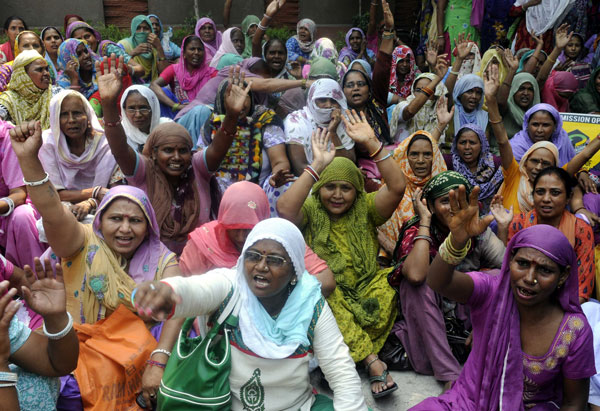 India has been touted as the next engine for the world economy, on the back of some impressive GDP growth figures. But did you know that more than half of that GDP is the contribution of informal sector workers.
Did you know that most informal workers are neither construction workers or rickshaw pullers, but weavers? If you didn't, you are not alone.
These workers are poorly paid and have insecure jobs. They work not just in the unorganised sector, but also in the organised sector (like in offices and factories) as casual workers.
On the eve of the nationwide labour strike on 2 September, it is worth remembering the state of informal sector workers in India. Catch tells you the story of the most underrated workers of India through numbers:
Was the share of the informal sector in India's GDP in 2004-05, according to the National Commission for Enterprises in the unorganised sector
The formal sector contributed 46%
Is the percentage of informal sector workers among all workers of the country
Of them, 82% work in the unorganised sector
rupees
Was the gross value added by the economic activities of informal sector workers (2004-05)
Most of this value was generated by agriculture, transport and trade
Was the average daily earning of a casual worker (2011-12)
This was half of what a regular worker earned
And just 7% of the average daily earning of a public sector employee
is the share of urban workers engaged in weaving
Sweepers come second, making up 6.5% of all urban workers
is the share of urban workers engaged in informal construction jobs
Street vending, construction work and rickshaw pulling also have similar shares
3.2% are petty shopkeepers