Do you know these items are banned to carry in Delhi Metro? Check the list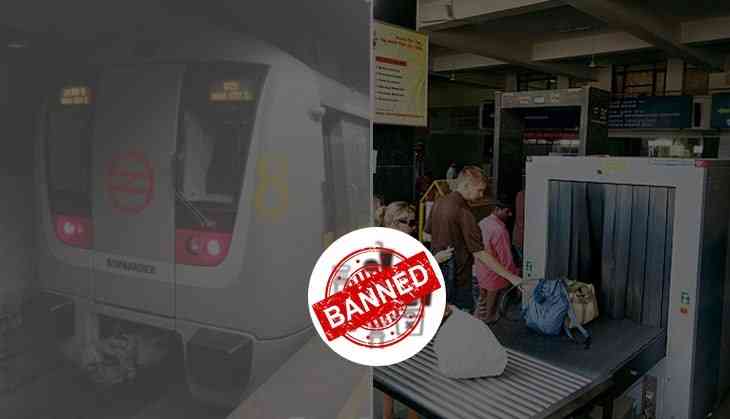 Are you a consistent traveler in Delhi Metro? If yes, then you must know several checkpoints details that have been followed by the Delhi Metro Rail Corporation. Being the convenient transport facility for office goers and other daily passengers, Delhi Metro also have some dos and don'ts which are still unknown to many people. Also, there is a list of items which are prohibited by Delhi Metro for the safety of commuters.
If you are using the Delhi Metro facility for the first time then you must know what items are banned which you cannot carry while traveling in Metro. Because at scanning machine these items can be taken out from your bag by the Metro authorities.As you have already know some of the items that are allowed in Metro like fruits and vegetables, eatables, cigarette packets, books, electronics, utensils etc.
Besides all the above items, there are also prohibited items which one can't carry in Delhi Metro. So, to avoid the inconvenience check out the list of banned items.
Have a look:
1. Don't carry explosive substances
2. Petroleum and other inflammable liquids
3. Acids and other corrosive
4. Blood, Dried
5. Don't allow to carry suitcase over 45 kg in weight
6. Carcasses of dead animals
7. Oxidizing substances
8. Manure of any kind
9. Human Ashes
10. Parts of the human body
Hope you will keep these banned things in your mind before traveling in Delhi Metro.