Divorced from decency: is it right for AIMPLB to oppose scrapping of triple talaq?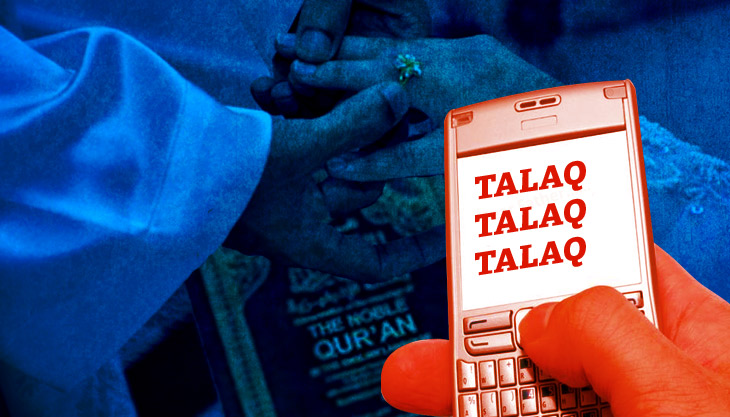 Over three decades after it successfully led the campaign against the Shah Bano judgment, the All India Muslim Personal Law Board is gearing up for another fight to defend the practice of triple talaq.
The AIMPLB has decided to contest Shayara Bano's petition to the Supreme Court asking for the practice to be scrapped as illegal and unconstitutional. It would "firmly oppose any interference in the personal laws of Muslims from any quarter", the board has declared.
Shayara, 35, a mother of two, was visiting her parents in Uttarakhand last October when she got a letter from her husband of 15 years. It read: "talaq, talaq, talaq". She moved the Supreme Court in February.
It is a difficult battle the AIMPLB is waging as a growing number of Muslim women are joining the opposition to triple talaq. They argue that it is against the tenets of Islam.
Triple talaq is a practice, common among Muslims in the subcontinent, in which a man divorces his wife by uttering the word "talaq" thrice. Once it's said, the couple cannot get back together unless the woman consummates a marriage with another man, and he either divorces her or dies.
Shahnaaz Sidrat of Bazme Khawateen calls triple talaq "a social evil and not legal". It's an "improper custom", she adds.
Shaista Ambar, the president of the All India Women Personal Law Board, says there is "nothing lacking in the Islamic law" but the right to divorce is being misused. The authentic Islamic law lays down that "talaq must be said thrice over a period of three months, then why this rush to say talaq thrice at once?" she asks.
Today, people even just text "talaq" thrice and yet it's held to be valid, Ambar says. "This is what we are fighting."
"Shayara Bano," Ambar insists, "has been wronged. And what the Muslim Personal Law Board should do is call her and her husband and try to seek a compromise."
Social activist Naaish Hassan is even more damning in her criticism. "The Quran is against one-sided triple talaq, but Sharia upholds it. The reason is that the Sharia laws have not been framed by Allah; they are man-made," she argues. "This practice is against humanity."
Naaish challenges the AIMPLB to "show one line in the Quran justifying triple talaq". "When the Quran provides for arbitration and reconciliation, where is the room for triple talaq?" she asks, adding that it's "a pre-Islamic tradition that is still being followed".
AIMPLB member Begum Iqtedar Ali disagrees, however. "The provision is very much there and in very clear words. There should be no dispute about it whatsoever," she says.
The board though doesn't seem perturbed by the dissenting voices, however strong and articulate. What worries it more is the Supreme Court taking up matters pertaining to the Muslim law on talaq, polygamy and alimony. At the meeting in Lucknow on 16 April - where it was decided to oppose Shayara's plea - AIMPLB members agreed that any apex court rulings on these issues will amount to interference in the Muslim Personal Law and, thus, "will not be tolerated".
In the Shah Bano case, the Rajiv Gandhi regime had capitulated before the clergy and passed the Muslim Women (Protection of Rights on Divorce Act) 1986, diluting the Supreme Court's judgment and, thereby, depriving even destitute women the right to alimony.
As for today's burning issue of triple talaq, Zafaryab Jilani, a member of AIMPLB's executive committee, argues that the Prophet "was the greatest and best interpreter of the Quran, and in his interpretation, triple talaq is justified".
Then why don't other Muslim countries such as Egypt, Jordan, Saudi Arabia, Indonesia and Malaysia follow the same practice? Jilani says he is "not aware of their laws on divorce".
Edited by Mehraj D. Lone
More in Catch:
[Exclusive] How Gau Raksha turned a petty criminal into Latehar's vigilante hangman
Out of the woods: has Modi finally changed track on tiger conservation?
Uber and Ola suspend surge prices after Delhi govt issues warning
Ripe for the picking: why AAP is confident of winning Goa in 2017