Deutsche Bank now offers 6 month paternity leave. Are other companies listening?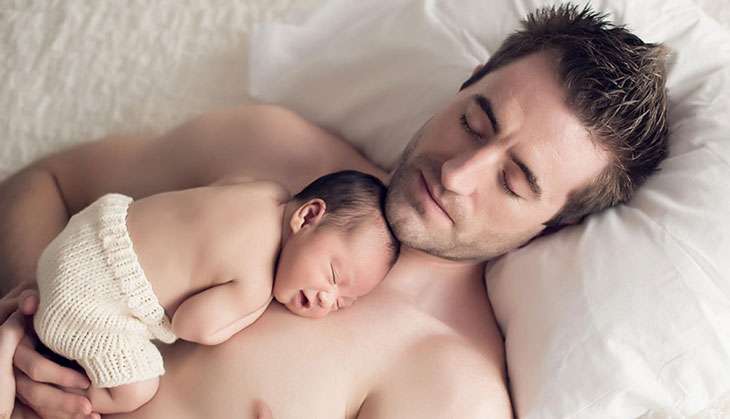 In a first for any multinational bank, the Deutsche Bank (DB) on Monday decided to offer six months childcare leave to fathers if they happen to be primary caregivers in India and countries across Asia Pacific.
This basically marks an effort by the German bank to de-link gender from framing a policy on parental leave, avoiding a rather desultory policy structure that many corporates adhere to. Employees can avail their parental leaves from 1 January.
DB said, "The new parental leave policy centres on the caregiver's responsibility, rather than tie parental leave to gender, and replaces what was previously called maternity/paternity leave. It also covers surrogacy and adoption and aligns it with parental leave entitlements. Deutsche Bank employees who are new parents can choose to either be the primary caregiver or the non-primary caregiver within the duration of the parental leave. Employees who are non-primary caregivers can continue to take 10 working days paid leave after the birth of their child or adoption of a child below 7 years of age."
This is the second time the bank changed its policy this year. Earlier, the bank had revised its maternity leave from 16 weeks to 26 weeks, while paternity leave was revised from five to 10 working days. Now, the new policy would provide 6 months/24 weeks leave for whoever is the primary caregiver.
The move will encourage employees to adopt as well support surrogacy which many activists hail as a step in the right direction.
Being parents
This incidentally comes in line with the Indian Parliament's decision to extend maternity leave from 12 weeks to 26 weeks with no mention of paternity leave through the amended Maternity Benefit Bill 2016.
But due to incessant logjams during the winter session, the Bill could not be passed.
This, after the Union Women and Child Development Minister Maneka Gandhi in August promised to ensure that the Bill passes through the Lok Sabha in November after the bill was passed by the Rajya Sabha.
How companies in India work
In India, some multinational companies, and domestic ones do offer paternity leaves, although it is extremely rare.
Airtel offers 22 weeks of maternity leave while in the case of adoption, female employees can take 12 weeks of leave if the age of the child is below 2 years and 6 weeks if it is above 2 years.
Male employees, on the other hand, can take a maximum of one week paid leave in either case.
Flipkart's policy provides 24 weeks paid maternity leave, one of the highest of any corporate. In the case of paternity leave, the company offers 10 days of paternal leave as well as three months of flexible work hours.
However, in the case of adoption, male employees can avail up to six months of paid adoption leave which can be availed in the first six months of adoption as well as flexible work timings for the next four months.
Microsoft India also offers extensive leaves of to-be parents. For mothers, the company offers six months maternity leave while for to-be-fathers it offers two weeks. The company also offers its women employees the option of availing unpaid leave for up to three months as well as flexible work timing for up to two whole years.
In the case of adoption, the mothers will be eligible for eight calendar weeks of paid leave, while fathers are eligible for two weeks of paid leave.
Nestle India is the other corporate among the big giants that offer maternity and paternity leaves, however, it is gender biased. The company offers extended maternity leaves for six months while providing a paltry five-day paid leave to fathers. It, however, has a policy of six weeks of full paid leave in case of adoption.
Encouraging changes
In comparison to other countries, we still remain far behind. However, 2016 showed many companies extending or introducing paternity leave, especially in the IT industry.
Cisco Systems (India) grants its employees 12 weeks of paternity leave while other IT companies like Infosys, Google India, Accenture and Microsoft grant offer paid paternity leave ranging from five days to two weeks.
PSUs, on the other hand, adhere to the notified Central Government policy of 1999 made by the Department of Public Enterprises on paternity leaves.
The policy states that a male employee with less than two surviving children may be granted paid paternity leave for 15 days during the confinement of his wife, based on 'documentary evidence.'
The new Bill should change this.
"Even the ministry of labour does not provide more than 10 weeks of maternity leave, paternity leave is a pipe-dream at the moment," said a source with the Ministry of Labour.