Demand for independent probe‎ as Vyapam death toll rises to 44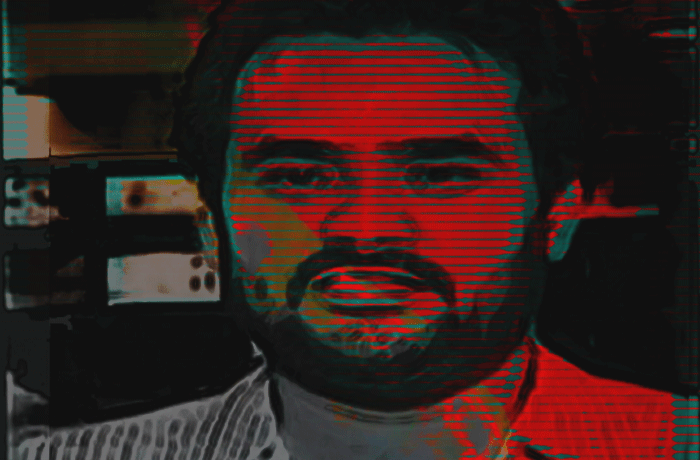 More deaths
Forty-four people connected with the Vyapam scam have died so far; many under mysterious circumstances.
Journalist Akshay Singh and Jabalpur medical college dean Arun Sharma are the latest to die.
Akshay died while interviewing the father of an accused student who had died in January 2013.
Arun was found dead at a hotel near IGI airport in Delhi.
The response
Whistleblowers\' calls for an independent probe by the CBI are growing.
Legal eagles, too, are calling for a probe under the supervision of the Supreme Court.
Union Finance Minister Arun Jaitley has called for a \'fair\' probe.
Jaitley\'s comment indicates the BJP central leadership has run out of patience on the scam.
Something is rotten in the state of Madhya Pradesh. The number of deaths connected to the Vyapam scam has now gone up to 44, and yet, the powers that be are still hesitant to order an independent inquiry.
Just how many deaths will it take for the Madhya Pradesh High Court and the state government to wake up and smell the coffee? Till when will they continue to insist that nothing foul is afoot?
Body after body is being discovered in mysterious circumstances. Granted, some of the 44 deaths could be natural, but how can so many related deaths be a coincidence? There are no convincing answers.
And yet, no central probe has been ordered. The Central Bureau of Investigation should have been on this case a long, long time ago. However, it is the MP police and a Special Task Force and a Special Investigation Team that are continuing the probe.
New wave of deaths
The spooky list got longer this weekend as first, an AajTak journalist investigating the case, Akshay Singh, died on 4 July, and then, another death was reported from Delhi on 5 July.
The dean of Jabalpur's Netaji Subhash Chandra Bose Medical College, Dr Arun Sharma, was found dead in his room at Uppal Hotel, near IGI Airport. Sharma reportedly arrived at the hotel on Saturday and was to proceed to Agartala as part of an inspection team of the Medical Council of India.
He was assisting the Special Task Force that is probing the Vyapam scam, by providing documents on the fake medical entrance examinees in the Jabalpur college.
Before them, 42 other people related to the scam - including witnesses and accused - have died. Even in a scam-ridden country like ours, the sheer number of deaths connected to it is unprecedented.
Scams like Bofors, Coffin-gate, 2G and CWG have seen massive public outcry and immediate as well as long term setbacks to several high-profile accused.
But in spite of such a damaging impact, none of these scams witnessed suspicious deaths in the manner that Vyapam has.
It seems the administration and investigating authorities are not facing enough heat even after so many deaths because this the scam is still contained at state level, making the perpetrators assume that they can get away with murder.
The journalist's investigation
AajTak journalist Akshay was in Meghnagar near Jhabua, where he was meeting the parents of Namrata Damore, a medical student whose name had come up in connection with the scam and whose dead body was found on the railway tracks.
According to Namrata's father, Mehtab Singh Damore, this was the second time Akshay was meeting him. Akshay reached his house at 1pm on Saturday and, after discussing a few things, went out to get a few documents photocopied.
Akshay returned at 2.30 pm and started to interview Damore, but in the middle of the interview, he started coughing and then frothing at the mouth. Soon his body became stiff and Damore and Akshay's colleagues rushed him to the local civil hospital, then to a private hospital, and eventually to another hospital in nearby Dahod in Gujarat, where he was declared brought dead.
The cameraman accompanying Akshay, Krishna Kumar, has said that a serious heart attack appears to be the reason behind his death.
Ashish Chaturvedi, a Gwalior-based whistle-blower in the scam, told Catch that Akshay had spent three days with him in Gwalior, before going to Indore, from where he went to Jhabua.
Journalist Akshay died while interviewing a victim's father, while college dean Dr Arun was found dead in Delhi
Impressed with Akshay's efficiency as an investigative journalist and his commitment to uncover the truth, Ashish said he gave him several documents to expose those who were beyond the radar of investigative agencies so far.
Ashish further informed that he had had a phone conversation with Akshay around 9.30 am on the fateful day, during which Akshay had told him that he was on to something big and will make some crucial revelations on Monday, 6 July.
The India Today Group has so far been cautious in commenting on its journalist's death. Calling Akshay's death 'untimely demise', the official statement says the cause of the death is not yet clear and that the group hopes doctors and law enforcement agencies will be able to establish the cause.
The Jabalpur link
Catch has already reported about the mysterious death of the dean of NSCBMC Jabalpur, Dr DK Sakalle, in July 2014. Sakalle had probed the cases of and expelled several students at the college who had cleared the pre-medical test using unfair means.
He was found charred to death at his residence, minutes after his wife had left the house for her morning walk. Indore-based whistleblower Dr Anand Rai said he had spoken to Sakalle's family members and colleagues and none of them remembered any apparent concern weighing heavy on his mind that would force him to take such a step.
Moreover, Rai adds, Sakalle was a forensics expert and had knowledge of and access to many chemicals that he could have used had he wanted to end his life, instead of choosing such a painful method.
Too many coincidences
Many have aired their suspicions about the incidents being considered natural deaths. Senior advocate Vivek Tankha agreed that it was high time that an independent investigation under the monitoring of the Supreme Court was launched into all the Vyapam deaths.
The Chairman of the Broadcast Editors' Association, NK Singh, has also called for an investigation by an independent body under SC supervision.
Even as Madhya Pradesh Chief Minister Shivraj Singh Chouhan says he will write to the High Court-appointed Special Investigation Team (SIT) to look into Akshay's death, whistle-blowers in the case questioned the CM's seriousness in getting the deaths probed.
Paras Saklecha, former independent MLA from Ratlam, who has been leading the charge to expose all those behind the scam, told Catch that Chouhan got to know of the scam in 2009 but it continued to take place till 2013.
In spite of the scam continuing when he was in charge of the Medical Education department under which Vyapam falls, the Special Task Force (STF) has not questioned him even once, Saklecha said.
He added that it was a direct fallout of the STF's faulty probe that so many deaths have taken place, because it is going after ordinary people while letting the big fish get away.
Anand Rai also questioned the CM's commitment to letting the truth about these deaths come out. He called for a CBI probe into the scam and a special SIT to look into the deaths.
Jaitley's response
Significantly, Union Finance Minister Arun Jaitley has now also called for a 'fair' probe into the circumstances around Akshay's death.
Calling it a "matter of deep sorrow that a very competent journalist died while performing his duty as an investigative journalist", Jaitley said a fair enquiry must be held so that all doubts can be put to rest.
While it remains to be seen what Jaitley means by a 'fair' probe, it can be seen as an indication that BJP's central leadership might be finally running out of patience on the Vyapam scam.