Delhi Pollution: Mask up people, smog is back in Capital
Sehar Qazi
| Updated on: 7 November 2017, 18:52 IST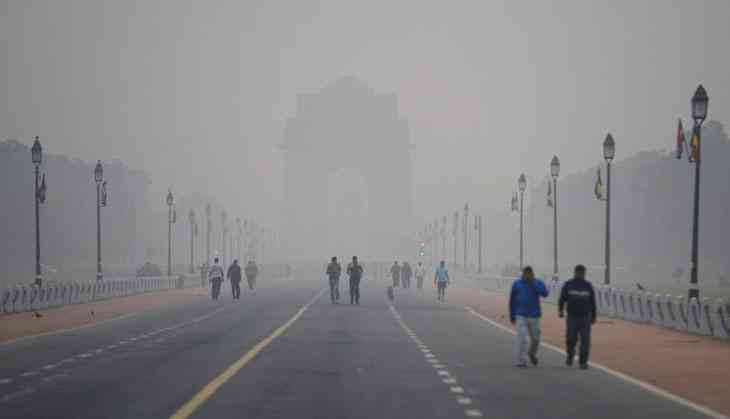 People walk early in the morning as smog covers India Gate war memorial in New Delhi. (AFP PHOTO / SAJJAD HUSSAIN)
As smoggy mornings are back, the air quality has dropped to 200m which is classified as "very poor" on the air quality index across National Capital Region.

The smog could be felt inside the houses, offices and metro stations. "According to Delhi Pollution Control Committee's data on Sunday, the city has witnessed PM2.5 and the worst was at Anand Vihar in east Delhi with the primary pollutant being PM10. Out of 19 monitoring stations in NCR, 12 recorded severe air quality with lowest AQI in Gurgaon.", reported Hindustan Times.

The capital's deteriorating air quality has also forced some schools to suspend outdoor activities for students. On Monday, Delhi's overall AQI was 354 and it was 368 on Sunday, while as Noida and Ghaziabad remained worst-affected areas and had "severe" category of air quality.

So Delhiites, stay inside and stay safe!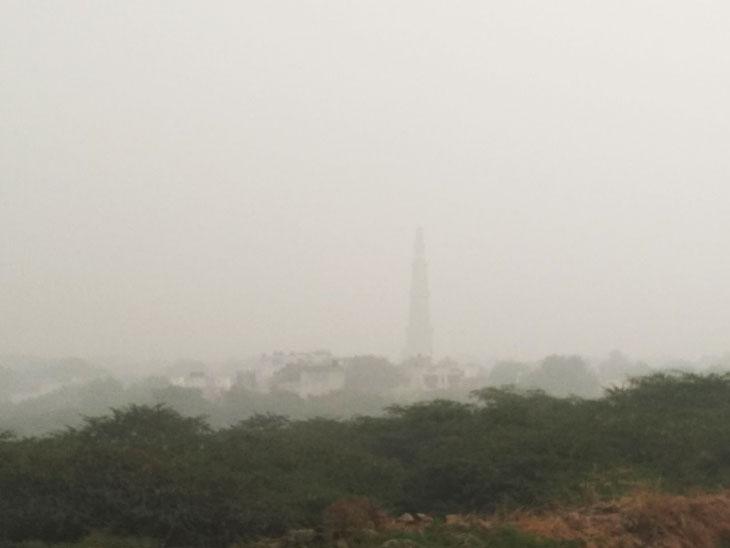 Smog engulfed Qutub Minar (Joyjeet Das/Catch News)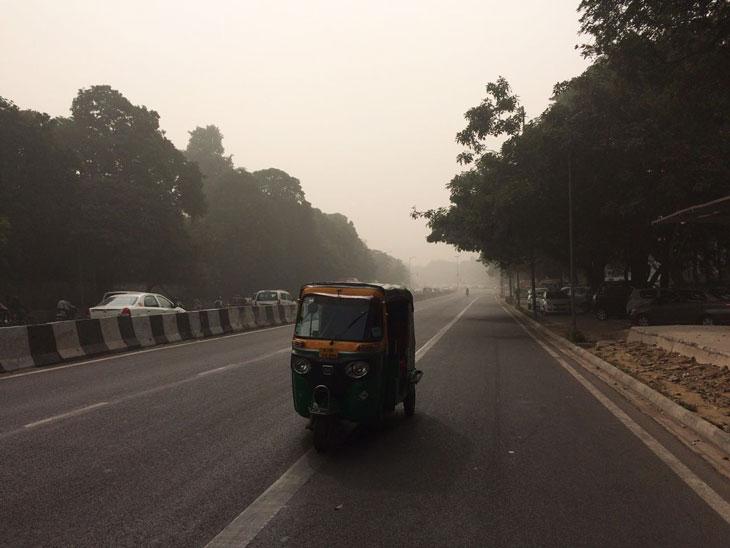 BRT at 11:30am (Akash Bisht/Catch News)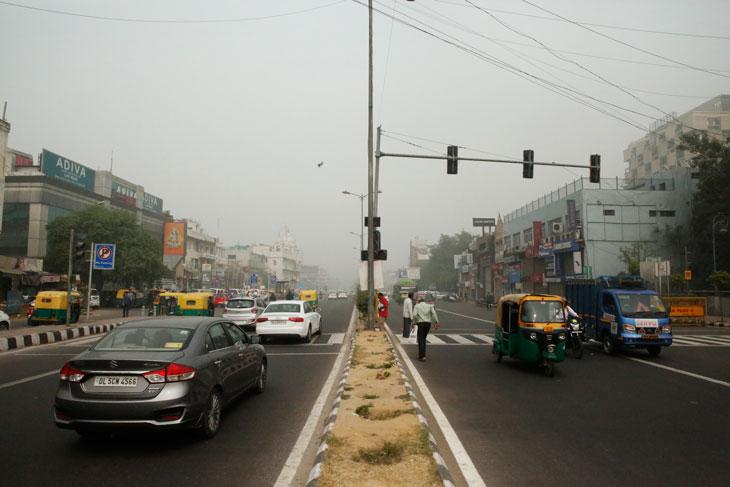 Green Park at 11am. (Sehar Qazi/Catch News)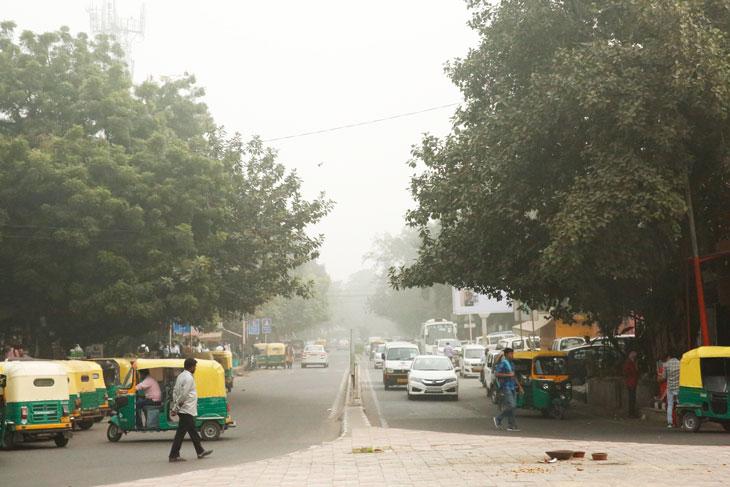 Green Park at 11am. (Sehar Qazi/Catch News)
LOOK AT THE SMOG DELHI. LOOK. We do REALLY deserve to die. pic.twitter.com/AzuIXIBhaj

— mostlyharmlessgirl (@JhinukSen) November 7, 2017
Other states - aur kya chal rha h??

Delhi - #smog chal rha h !!!! pic.twitter.com/0qNrDJ3D3y

— उपासना (@i_upasana) November 7, 2017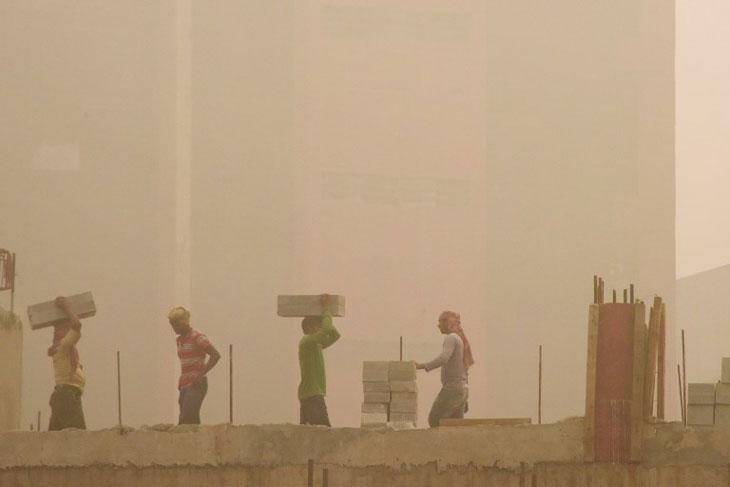 Indian labourers work on a construction site during heavy smog conditions in New Delhi. (AFP PHOTO / DOMINIQUE FAGET)
Smog filter for today's photos #delhiAirpollution #DelhiSmog #smog #Delhi #DelhiSmog pic.twitter.com/Ou4qt52TBU

— Shweta Sengar (@ShwetaSengar) November 7, 2017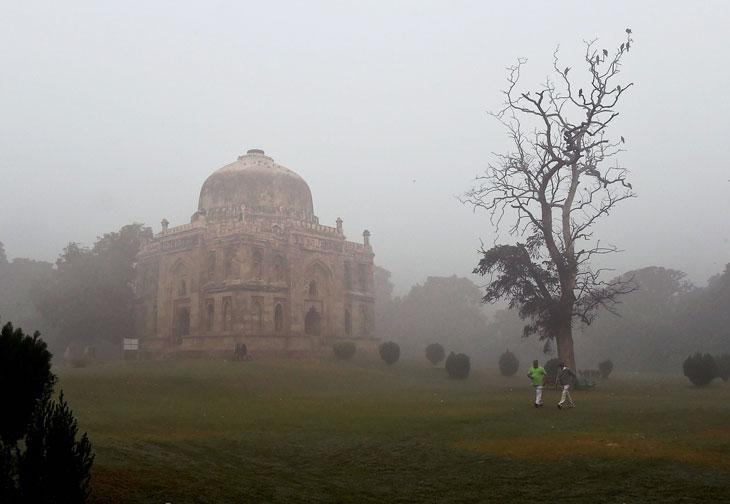 he Lodhi Gardens enveloped in smog in New Delhi. (PTI/Kamal Singh)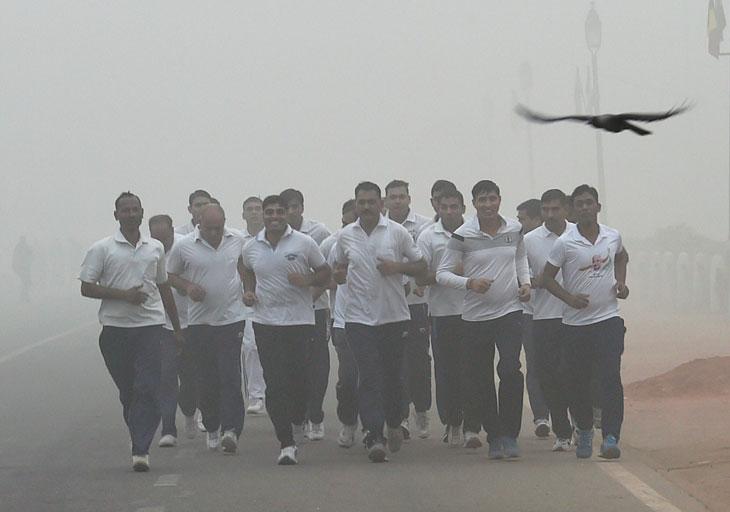 "JOG through SMOG" New Delhi: Security personnel jog through smog at Rajpath in New Delhi. (PTI/Kamal Singh)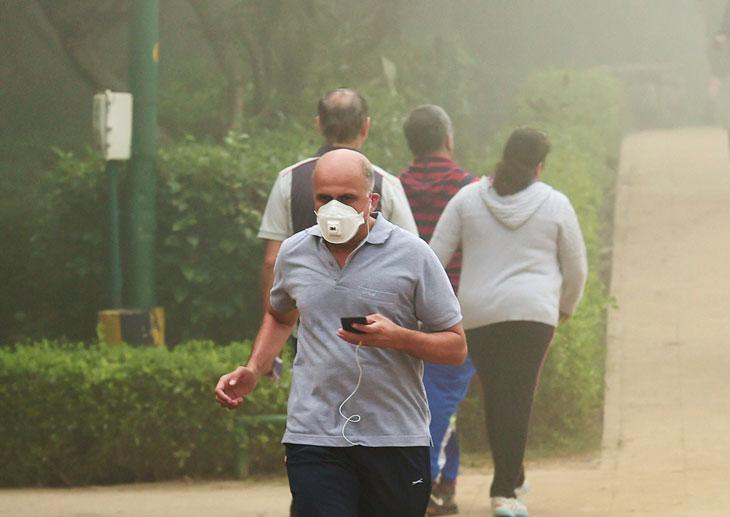 A man, wearing an anti-pollution mask, jogs throgh smog at Lodhi Garden in New Delhi. (PTI/Kamal Singh)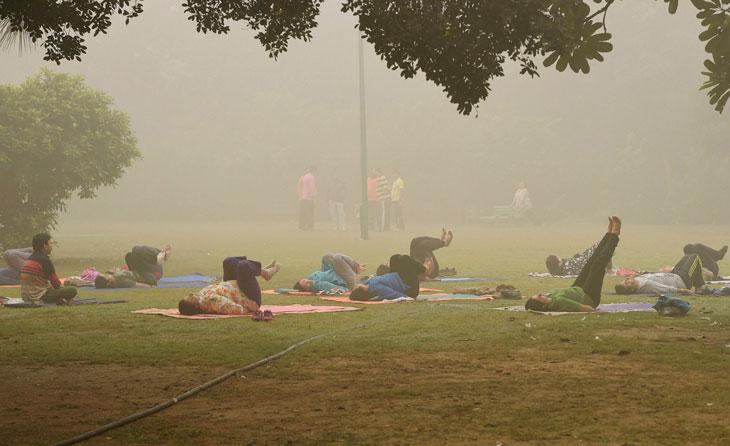 eople doing Yoga at Lodhi Garden during foggy morning in New Delhi. (PTI/Kamal Singh)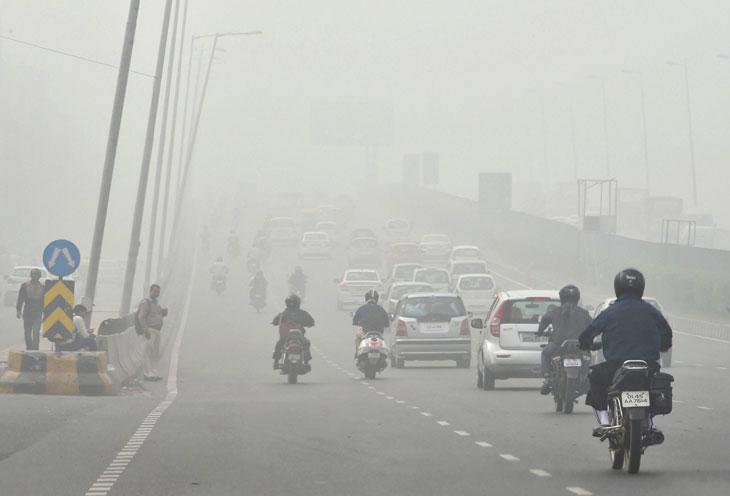 People commute through smog in New Delhi on Tuesday. (PTI/Shahbaz Khan)