Dead men walking: the SIMI encounter was about more than just a jailbreak
Catch Team
| Updated on: 1 November 2016, 11:24 IST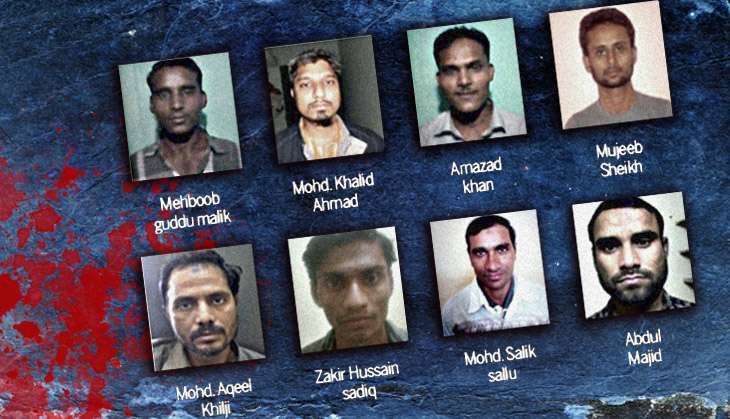 SIMI encounter was about more than just a jailbreak (Malik/Catch News)
The Bhopal Jail break and the subsequent encounter seem to be straight out of a Hindi pulp fiction novel. Eight men, alleged members of the banned Students Islamic Movement of India who were lodged in the high security Bhopal Jail, killed a security guard with an improvised knife on Diwali night while the rest of the city was bursting crackers.
What followed next is even more bizarre. The 8 scaled the 10-12 metre high walls of the prison, and then ran to a village about 10 kilometres away and hid there.
Also read - 8 SIMI activists killed in MP: An encounter or cold-blooded murder?
The police, which failed to prevent the jailbreak from a sensitive prison - the first, according to a senior police officer - located the escaped men to the village within a few hours and gunned them in an encounter.
The police say that the 8 escaped prisoners had opened fire, leaving them no option but to retaliate. The police and Madhya Pradesh's Anti-Terror Squad jointly carried out the alleged encounter.
A multitude of questions
In the aftermath of the encounter, several unverified videos have raised serious questions on the veracity of what happened.
One video clip shows the cops abusing and shooting at the escapees even as the hand of one of them is seen moving, showing that he is alive. In another video, the cops are heard saying that five of the suspects, standing on raised ground, want to talk, which could have meant that they were willing to surrender.
The Madhya Pradesh police, meanwhile, maintains that the suspects were armed and that they had attacked the cops. The police says that two .315 bore pistols, two 12 bore pistols and three have been recovered from them. The police also says that they had fired two rounds from the weapons while the cops fired a total of 47 rounds.
It is not clear how these escaped prisoners managed to procure arms within hours of the jailbreak, even as they were found holed up in a rather deserted spot. A local, who spoke to the media, claimed that they had hurled stones at the police.
The walking dead
Those killed in the encounter include Aqeel Khilji, Zakir, Mahboob, Amjad, Saliq, Mujeeb Shaikh, Khalid Ahmed and Majid. All were undertrials facing serious charges against them, including waging war against the state, inciting communal tension, robberies, and planting bombs.
While five of the alleged SIMI operatives killed are from Khandwa district in Madhya Pradesh, three were part of the group who had pulled off a similar jailbreak in Khandwa in October 2013.