Costly mistake: how govt's plan to curb onion prices went down the drain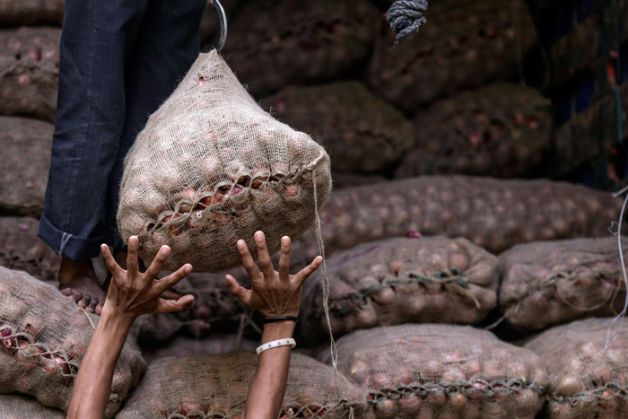 The central government's effort to rein in high onion prices just went down the drain. Literally.
Traders at the Agricultural Market Produce Committee in Mumbai have dumped over 40 tonnes of rotten onion in the drains of Vashi this week. It had been bought from Egypt in August to control the rocketing prices, which had touched Rs 100 a kg in some cities.
The first shipment of 84 tonnes arrived at the Mumbai port on 22 August, while another 1,000 tonnes or so came in consignments until last week. The plan was to supply the imported onion to Mumbai, Pune, Delhi and several cities in Tamil Nadu.
Consumer: it was so huge we could use one for 3 days but once cut, a major portion would go waste
Almost immediately, wholesale prices came down by half. But the relief was short-lived.
The imported onion turned into a liability for the traders. Why? There were no takers.
"Since the onion was too big in size, household consumers soon turned their backs on it. The quality was also a concern," said an APMC trader in Vashi.
"It was huge in size. We could use one onion for at least three days in my family of three. Obviously, once cut, a major portion would go waste," said Namdeo More, a resident of Chembur. "So, we stopped buying."
The traders then tried selling it to hotels and restaurants. "Since size wasn't a concern for them, hoteliers readily accepted the stock and purchased huge quantities. The traders were obviously relieved," the trader said. "But soon a new problem cropped up."
Rejected by both households and hotels, the stock was put in cold storages. It rotted away
A hotel manager in Vashi explained the problem thus: "Our cooks started complaining that the gravies changed colour when they used this onion. It changed the entire appearance of our food which didn't go down well with our patrons. So we stopped the purchase." Moreover, a large quantity turned out black on the inside.
Rejected by hotels as well, the remaining stock ended up in cold storage, awaiting customers. It rotted away.
Whatever is left can't be stored for much longer either. It's perhaps already unprofitable, going for Rs 30 a kg, half its original price, while the superior local variety now costs Rs 40-50 a kg.