Coronavirus: Rs 20 lakh crore package by PM Modi grabs 'headlines', Congress leaders sulk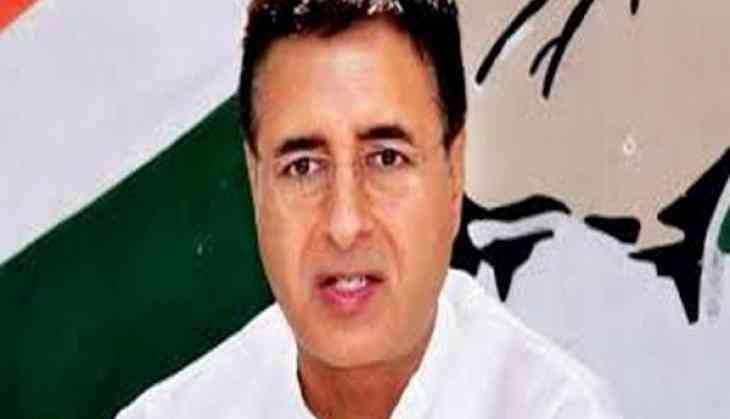 While Prime Minister Narendra Modi's announcement of Rs 20 lakh crore stimulus package has revived the mood of the industry and the nation, some senior Congress leaders are terming this as only "headline grabber" without any details.
Although Prime Minister announced that details of the package for various sectors will be provided by Finance Minister Nirmala Sitharaman over few days starting Wednesday, but Congress leader Manish Tewari was hoping to get details during the PM Modi's address to the nation. Manish Tewari tweeted: "PMs speech can be summed up in one word - HEADLINE HUNTING. A NUMBER -20 LAKH CRORES. NO DETAILS."
Congress chief spokesperson Randeep Surjewala concluded in his tweet that PM Modi "disappointed the nation by not addressing the woes of the millions of migrant workers walking back home". He too did not have the patience to wait for the details and make an effort to rise above politics in a time when the whole nation is fighting coronavirus (COVID-19) and hoping to step up economic activity in a phased manner.
Many find Congress leaders response disappointing and devoid of any constructive approach. Criticism for the sake of criticism only tarnishes the image of the Congress leaders. Little do they realise that in the present situation Centre and State government are making decisions as per the developments and spread of coronavirus in the respective areas.
Deciding not to toe the Congress spokesperson's line, Rajasthan Chief Minister Ashok Gehlot has welcomed the financial package. "Better late than never," the chief minister said.
"The economic package will focus on land, labour, liquidity, and law. It will help small businesses, migrants, farmers," said Modi during the televised address to the nation on Tuesday.
Uttar Pradesh Chief Minister Yogi Adityanath on Tuesday said that the economic package announced by Prime Minister Narendra Modi will definitely prove to be a milestone.
Thanking Prime Minister for announcing the package, Yogi in a tweet said, "To deal with the coronavirus situation and for making the country self-reliant, this special package will definitely prove to be a milestone."