Compulsory moral education in CBSE schools: SC refuses to interfere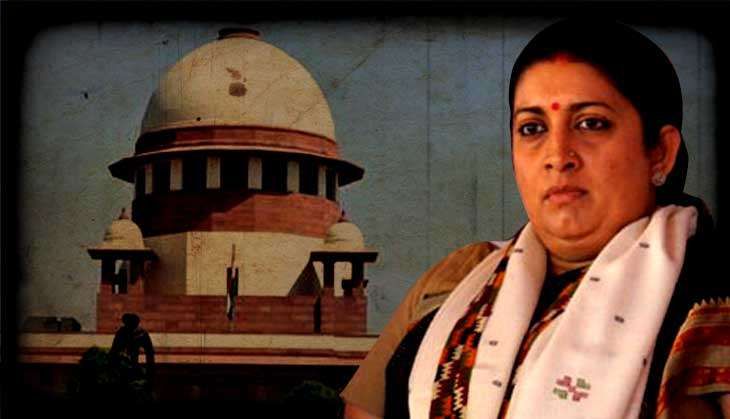 Often, citizens look upon the judiciary as an instrument to bring about a paradigm shift in the social structure. But the Supreme Court of India, in a judgement delivered on 22 July, disagreed with this view.
Justice Dr DY Chandrachud, writing the judgement for an SC bench, declined to use the apex court's jurisdiction to direct the Central Board of Secondary Education (CBSE) to reform how it imparts moral education to students in Central government-run schools.
Also read - The dignity of choice: SC to decide on prevailing abortion laws soon
The origin of the case
In February 2015, lawyer Santosh Singh had moved the Supreme Court, contending that she was distressed by how mercenary India's youth was becoming. She wanted the CBSE to ramp up its moral science education policy in schools, and exhorted the court to give appropriate directions in order to stop the rapidly increasing moral degradation of society.
At that time, the bench of Justices HL Dattu and AK Sikri had issued notices to the Human Resource Development Ministry, then headed by Smriti Irani, and the CBSE.
In May 2015, the authorities did make moral education compulsory.
However, Justice Chandrachud took a different line from that of his predecessors, and held that the judiciary should stay away from engaging in the endeavour of social transformation.
A model of judicial restraint
In present times, there has been a lot of opposition to "judicial activism", that is, the judiciary butting into policy matters which the Executive ought to decide.
In fact, Justice (Retd) BN Srikrishna, one of India's most respected of judges and jurists, in a 2005 article, criticised judicial activism as having the potential to cause 'volcanic upheavals'.
In the present case, Justice Chandrachud steers clear of any 'activist' role of a judge, and instead states that there must be a 'nuanced exercise of judicial power'. He also holds that the judiciary's role should be limited to upholding the Constitution, and the rule of law. It should not get entangled in devising policies to enforce morality.
In paragraph 19 of the ruling, the judge states:
"This petition is illustrative of matters which lie beyond the province of judicial review. Whether children pursuing their education from classes I to XII should be saddled with a separate course of moral science is not for the court to decide. Whether a value based educational system would best be served by including a separate subject on moral science or whether value based teaching should traverse the entire gamut of a prescribed curriculum is a matter which cannot be resolved by applying settled norms of judicial review."
The role of education in society
Despite his disinclination to entertain the petition, Justice Chandrachud's observations on what values education should inculcate are indeed noteworthy.
When both the petitioner as well as the present ruling dispensation repeatedly harp upon 'morality' (of the ' Bharatiya' variety) in education, Justice Chandrachud's sagacious words are food for thought.
He asserts that no education is complete if it does not impart the spirit of enquiry, and the values of egalitarianism and liberty. Moreover, it should also ingrain the belief that democracy is not a mere system of governance, but should be a way of life.
Recently, the country has witnessed a wave of protests in which the powers-that-be have not left any stone unturned to prosecute and persecute university students who exercised their right to dissent - a key ingredient of democracy. In fact, the former have even slammed the students for disgracing the very concept and meaning of education itself.
In such a period of turbulence, Justice Chandrachud's words should come as a serious wake-up call for those who seek to distort and mangle education under the guise of reforming it.
Edited by Shreyas Sharma
More in Catch - Can a convict be handed 2 or more life terms? No, says Supreme Court
SC rules railways must compensate rooftop travellers who die. It's problematic