Cobrapost sting: India's top media houses take money to put out pro-Hindutva content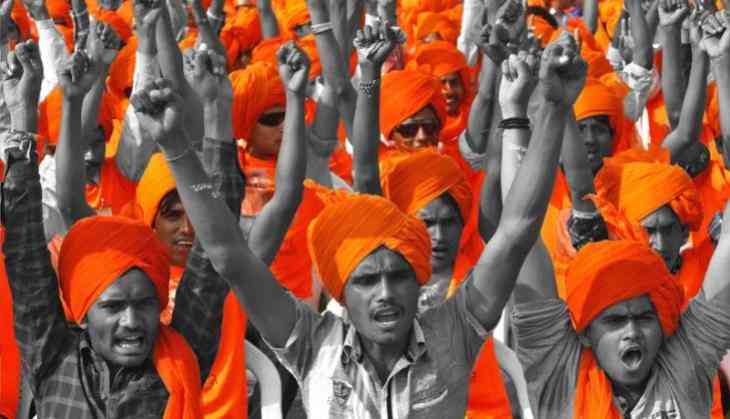 Cobrapost has released the second installment of its media sting operation – Operation 136 - to expose the reality of paid news in the industry.
The news website released the undercover operation on Friday as a cover story on their website (link - http://cobrapost.com/blog/Case%20-Study%20/1061 ) as well as in a series of videos on its YouTube page (link https://www.youtube.com/watch?v=MiFeWxIaayQ&list=PLtIitJsHQm66Z2Vk7Us-YE_Bhy0_eYG_C) that allegedly exposes owners and high-ranking personnel of more than two dozen media houses, both mainstream and regional, who can be seen agreeing to undertake a campaign to propagate Hindutva agenda in favour of the ruling party for electoral gain creating communal disharmony while also agreeing to defame Opposition leaders, in exchange for money.
The media houses whose senior executives or owners have been caught on tape in the second part of Operation 136 are Times Group, India Today, Hindustan Times, Zee News, Network 18, Star India, ABP News, Dainik Jagaran, Radio One, Red FM, Lokmat, ABN Andhra Jyothy, TV5, Dinamalar, Big FM, K News, India Voice, The New Indian Express, MVTV and Open magazine.
However, in compliance with Delhi High Court order materials related to Danik Bhaskar publications group have not been released at this stage.
The Delhi High Court on 24 May, ordered an ex-parte injunction against the screening of Operation 136: Part II at a press conference in New Delhi's Press Club of India at 3 pm on Friday where the documentary was to be released.
The injunction came after the Dainik Bhaskar media group approached the Delhi High Court with the argument that the documentary's release would lead to "irreparable loss and injury" to its reputation, "which cannot be undone."
Citing the court's order in its 25 May cover story, Cobrapost stated, "We have received an ex-parte stay order from the honourable Delhi High Court on the evening of 24 May, 2018, which debars us from including the Dainik Bhaskar Group in our investigation. The honourable High Court has passed the injunction in favour of Dainik Bhaskar without hearing our side of the case, and we shall consequently be challenging the court order in the interest of truth and justice."
In a press release Cobrapost revealed that their Senior Investigative Journalist Pushp Sharma, while meeting with the media honchos sometimes assumed the identity of a 'Pracharak.' or a religious activist. He sometimes also claimed to be the head of the Madhya Pradesh unit of Om Prakash Rajbhar's outfit, Suheldev Bharatiya Samaj Party, charged with party affairs in Karnataka, Maharashtra and the Northeast. At times, he assumed the identity of a representative of a fictitious religious organisation, Shrimad Bhagwad Gita Prachar Samiti, purportedly on a mission, a gupt vyavastha (secret arrangement), at the behest of the "Sangathan" to bolster the prospects of the party in power in coming elections, according to Cobrapost.
The journalist offered the media houses anything between a few crores to 500 crores to run a media campaign to "promote Hindutva through customised religious programmes to create a congenial atmosphere," Cobrapost said.
Cobrapost revealed that all the media houses featuring the documentary "agreed to promote Hindutva in the garb of spiritualism and religious discourse and publish content with potential to polarize the electorate along communal lines."
"They concurred to besmirch or thrash political rivals of the party in power by posting or publishing defamatory content about them. Many of them were ready to accept unaccounted cash, in other words, for the job to be assigned to them. Some of them agreed to route cash through a third-party agency to turn it into white, even suggesting hawala routes such as Angadiyas. Some of the owners or important functionaries admitted that they were either associated with the RSS or they were pro-Hindutva and would thus be happy to work on the campaign. Some of them agreed to plant stories in favour of the party in power in their publications, while others were ready to unleash their investigative teams to rake muck on opposition leaders. Many of them agreed to develop and carry advertorials especially for this purpose. Many of them agreed to develop content for this invidious campaign by employing their own creative team. Almost all agreed to run this campaign on their platforms – print, electronic, FM radio or digital in its various avatars such as e-news portal, e-paper or social media such as Facebook and Twitter. Some of them even agreed to paint agitating farmers as Maoists in their stories," Cobrapost revealed.
Another revelation by Cobrapost states that the senior vice president of Paytm, Ajay Shekhar Sharma candidly admitted his association with the top brass of both the RSS and the BJP.
Cobrapost says, "Taking his prospective client as someone belonging to the Sangh Brotherhood, he made a very shocking revelation. Referring to the stone-pelting in Kashmir last year, Ajay Shekhar said: "Jab JK mein band huye the na pathar … toh humari personally PMO se phone aya tha kaha gaya tha ki data de do ho sakta hai ki Paytm user hon (When the stone-pelting stopped there in J&K, I personally got a phone call from the PMO. They told us to give them data saying maybe some of the stone-pelters are Paytm users.)"
In the first part of the Operation 136, around 16 major news organisations were exposed for agreeing to propagate paid 'news' including India TV, Dainik Jagran, Hindi Khabar, SAB TV, DNA (Daily News and Analysis), Amar Ujala, Punjab Kesari, ScoopWhoop and Rediff.com.
The number '136' in the title of the documentary is a reference to India's poor ranking in the world press freedom index.