Chhattisgarh police raped & assaulted tribal women: NHRC fact finding team
Catch Team
| Updated on: 11 February 2017, 5:46 IST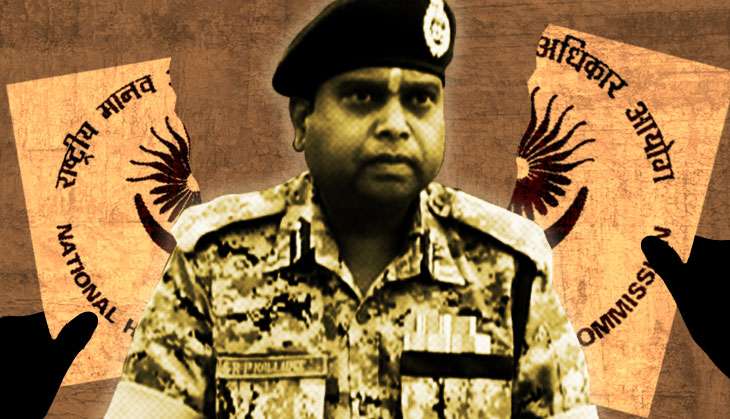 The National Human Rights Commission has found the Chhattisgarh police guilty of raping and assaulting women in October 2015. It has further issued a notice to the Chhattisgarh government asking why it should not recommend an interim relief of Rs 37 lakh to the victims.
Here's what the NHRC said in its statement issued on Saturday:
NHRC has found 16 women, prima facie victims of rape, sexual and physical assault by Chhattisgarh police even as it awaits the recorded statement of about 20 other victims.

It has issued a notice to the Government of Chhattisgarh, through its Chief Secretary, to show cause why it should not recommend interim monetary relief of Rs 37 lakh to them. This includes, Rs.3 lakh each to eight victims of rape, Rs. 2 lakh each to six victims of sexual assault and Rs. 50,000 each to two victims of physical assault.

The commission it is of the view that, prima-facie, human rights of the victims have been grossly violated by the security personnel, for which the Chhattisgarh Government is vicariously liable.

It also found that the grave allegations of physical as well as rape/sexual assault committed by security personnel of government of Chhattisgarh, made in the FIRs, were reiterated before the NHRC team during its investigation.

The NHRC Team could record the statements of only 14 victims out of the 34 victims mentioned in the FIRs. Thus, statements of 20 victims are yet to be recorded.

The statements have been recorded by the magistrate only in respect of 15 victims. Thus, statements of 19 more victims are yet to be recorded

Almost all the victims in these incidents, covered under the three FIRs, are Tribals. However, Scheduled Castes and Scheduled Tribes (Prevention of Atrocities) Act has not been invoked in any of the cases. As a result of this, the due monetary relief under the SC/ST (PoA) Act has not been paid to the victims.

Therefore, the NHRC has directed its DIG (Investigation) to depute officials to record the statements of 15 victims whose statements were not recorded either by the NHRC Team or by the Magistrate and submit the same to the commission within one month.

The Chief Secretary of Chhattisgarh has been directed to ensure that monetary relief is paid to the victims at the earliest.
The NHRC says it had initiated suo moto proceedings on the basis of a news report published in the Indian Express on 2 November 2015 It was reported that women from five villages Pegdapalli, Chinnagelur, Peddagelur, Gundam and Burgicheru in Bijapur district had alleged that Chhattisgarh police personnel had sexually harassed and assaulted more than 40 of them and gang raped at least two. It was also reported that belongings of many villagers were destroyed, stolen or scattered by the forces passing through the villages.
The NHRC's findings could spell trouble for top Chhattisgarh cop SRP Kalluri, who has been facing flak for the police's atrocities on tribals.