Chhattisgarh is in the grip of an AIDS epidemic. Who is to blame?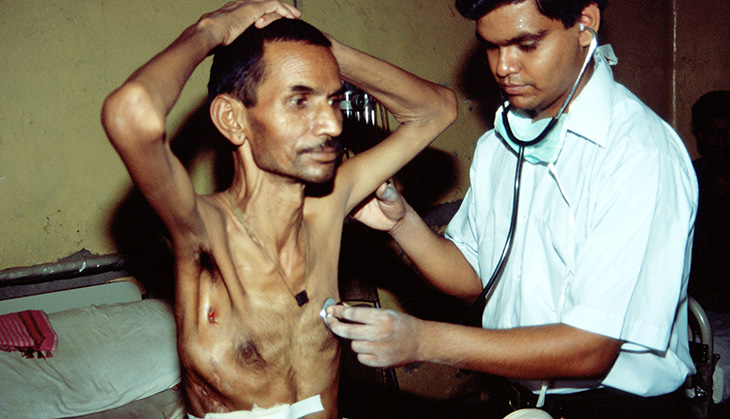 A few days ago, a 13-year-old girl died after being admitted to the Bhilai district hospital. She had HIV. But it was not the deadly virus that took her life. She was reportedly administered drugs meant only for adults, and the side effect proved fatal.
It wasn't an isolated incident. In Chhattisgarh, cases of AIDS patients dying due to medical negligence and lack of facilities at government-run hospitals are fairly common.
According to a report released by the National Aids Control Organisation, over 2,500 HIV-infected people die in Chhattisgarh every year, or over 200 per month. If this wasn't worrying enough, more than 4,500 new AIDS cases are reported in the state every year. As of now, Chhattisgarh has over 40,000 people with HIV, according to NACO. Raipur has the most such patients of any district, and is followed by Durg.
Although Chhattisgarh has fewer people with HIV than Andhra Pradesh, Karnataka and the Northeastern states, it tops in AIDS-related deaths. In many districts, in fact, the disease is nearing an epidemic.
Also read: Wake up, govt! India's AIDS programme stands on the brink of collapse
According to Chhattisgarh Positive People Network, an NGO working for HIV patients' welfare, nearly 5,000 AIDS patients in the state still have no access to hospitals. The actual number may be higher still, said the group's secretary K Mukesh, as many cases go unreported.
"Most HIV patients die within 2-5 years as they do not get proper treatment. Last year, the supply of AIDS medicines dried up as many as eight times. We witnessed a similar situation in 2009. The lack of medicines could result in a higher number of deaths this year as well," feared Mukesh.
Furthermore, Chhattisgarh doesn't have a facility for viral load test, which is vital for identification of HIV virus in the second stage of infection. There is also an acute shortage of C4 kits, which are essential for AIDS patients. The entire state has only 125 integrated counselling centres for HIV tests, grossly insufficient given the number of patients.
Also read: Alarming rise in TB cases in Chhattisgarh's industrial belt
State apathy
The awareness campaign being run by the government is restricted to the cities. As a result, misconceptions about AIDS are widespread in rural areas. Indeed, of the 400 new HIV cases reported every month, over 300 are from far-flung rural areas.
It was believed, until not long ago, that the AIDS "menace" was restricted to Raipur, Durg and Bilaspur districts. Now, there is a sharp rise in HIV cases in regions like Kawardha, Bemetara, Korba, Rajnandgaon and Mahasamund.
According to AIDS experts, the drought is worsening the situation as people are migrating in large numbers in search of employment, and many migrants are indulging in unsafe sex.
Catch asked SK Binjhwar, Additional Project Director, State AIDS Control Society, about the rising graph of AIDS-related deaths. He responded, "The death figures appear to be high because we are not hiding them. We want all patients to come out in the open so they could be given treatment."
He added, "We will have to acknowledge the ground situation to control AIDS in the state. There can be improvement only when people are aware."
Compounding the health crisis is the fact that most AIDS patients tend to suffer from TB, a highly infectious disease which they are transmitting to non-HIV people. At least 2,340 TB patients have been found to have HIV since 2011. Yet, it's not mandatory for TB patients in the state to be tested for HIV. Consequently, many AIDS patients take treatment for TB without ever realising they have HIV.
This lays bare the lack of coordination among the departments responsible for AIDS prevention and TB control. "The integration of facilities meant for tackling TB and AIDS could drastically reduce HIV deaths," said Dr Prabir Chatterjee, Director, Chhattisgarh State Health Resource Centre. The state would do well to heed the advice.
Edited by Mehraj D. Lone
Also read: Why is Chhattisgarh govt scared of human rights defenders?