Census 2011: India's Muslims are no better today than a few decades earlier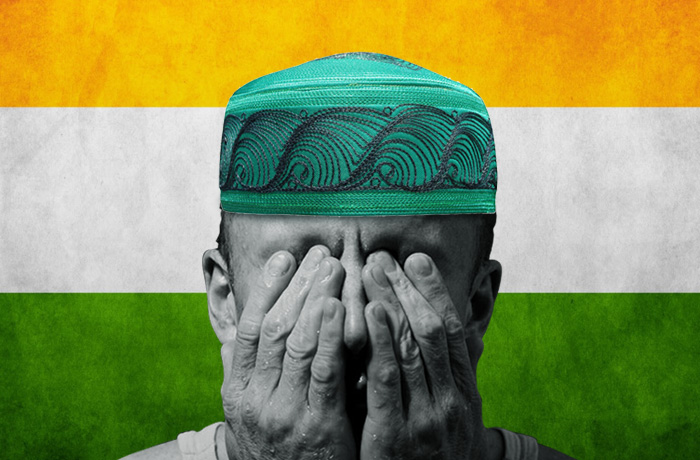 Recently released Census 2011 data based on religious faiths has revealed that Muslims have the lowest share of employed people among all religions. This data studied a 482 million strong workforce of India.
Even after six and a half decades of independence, Muslims in India suffer from social stigma, fear of violence, spatial segregation and even lack of basic access to government jobs.
Read- Muslims' dilemma: how to find voice in Modi's India
The union government had earlier set up the Sachar Committee and Kundu Committee to study the conditions of Muslims, where their plight, due to government apathy, was clearly mentioned. However, their situation is no different today and the government is full of shortcomings.
Here are a few numbers of concern for India's largest minority;
The share of Muslims who work, according to Census 2011.
Other religious minorities, Jains (36%), Sikhs (36%) and Buddhists (43%) have a higher rate of employment.

For Hindus the share is 41% with the nation-wide average being 40%.

Stigma plays out an important role. Many people hold a belief that Muslims, especially from slums, have criminal antecedents and are anti-socials and hence, cannot be trusted.

Ground-level Muslim activists say the main reason behind low workforce participation among Muslims is sustained neglect by the state. "There are young Muslim boys and girls with high educational qualifications reporting unemployment", Amitabh Kundu told Catch in an exclusive interview.
Share of Muslims (OBC+ General) youths (17-29 years) who have completed graduation and studied further, according to survey by ORF, India datalab in 2009-10.
Concurrently, 22.3% Muslims were illiterate, which means neither can they read nor can they write.

Across all socio-religious categories, only 17.1% were illiterate.

However, the Sachar Committee report stated that though school employment rates among Muslims were the lowest, thing were improving. This proves the fact that the community knows that education is one of the strongest mean to uplift their conditions.

"Increasingly, they are breaking familial and traditional barriers to get education and employment", says Kundu.

Studies indicate that problem is not that Muslims are poor, but the lack of mainstream schools in Muslims areas.
Percent of Muslim children (6-17 years) who are out of school, as of 2007-08.
Muslim children, who are not in school, is much higher than even Dalits (22.8%), Tribals (24.8%) and the across all social groups, the rate is 19.2%.

Unfortunately, one-third of Muslim females are identified as out of school. In states like Bihar, Gujarat, Haryana, and Uttar Pradesh more than 40% of Muslim females are out of school, signifying that the next generation of Muslim are growing up deprived of education.

'Financial constraints' is indicated as the primary reason for not studying, followed by 'parents not interested in studies'.

Notably, public spending on expenditure in India is low, as against other developing countries. Keeping in mind the widespread poverty that exists in India, it is evident that financial strain will lead to drop outs from school.
Also read- The Muslim 500: Most influential Indian Muslims in the world
The average monthly per capita expenditure for Muslim household in 2009-10.
The all-India average was Rs 1,128 per month, which means Rs 37.6 was is spent per day per family.

Practically, a Muslim family (who have an average of 3 children in a family) live on Rs 32.66 per day.

Economic suffering among Muslims is further spiked because of "lack of ownership of physical assets, which could have acted as a cushion in times of economic distress.", according to an analysis in the Indian Human Development Report, 2011.
Or 1 in 4 Muslims (rural + urban) are poor, according to an analysis by Arvind Panagariya, vice-chairman, NITI Ayog.
Nationwide, 22% of all Indians fall below the poverty line, as per his calculations.

As expected, Muslim poverty rate is the highest across all religions, but lower than Dalits and tribals. Interestingly, Muslims also had the largest reduction in poverty among all categories between 2004-05 to 2011-12.

"The differences in poverty rates between Hindus and Muslims have been negligible in the rural areas. Therefore, the common impression that poverty rates are significantly higher among Muslims than Hindus is largely based on observations from the urban areas", writes Panagariya.
Share of child labour among Muslim community, as of 2007-08.
Child labour among Muslims is higher than the national average (2.3%), Dalits (2.8%) and only lower than tribals (3.8%).
Unfortunately, decline of child labour among Muslims is much lower, which correlates with slower improvement in educational attainments.
Another reason for high child labour is that Muslims children have a deeper engagement in industries like carpet weaving, where traditional methods leads to high demand of children for 'nimble fingers' factor. Which essentially means that small fingers and soft touch can only make fine knotted carpets.
But in most cases it is financial constraints, which leads them to drop out of school and earn money instead.
"I left school last year. My father who is an auto-rickshaw driver fell sick and there was no money at home. I am the eldest. When I left school I was in standard sixth. It was an English medium school. I get Rs 75 daily for six days of the week", said Anis, a 12 year old kid who works at a motorbike workshop, to the media.
Read more- Malda riot: Mamata's Muslim appeasement is coming back to haunt her
Important indicators where Muslim community is doing way better than other socio-religious categories.
Infant Mortality Rate: According to the National Family Health Survey III, Muslims had an IMR of 52.4 per 1,000 live births; for Hindus the number was 58.4, Dalits 66.4 and Tribals 62.1.

Sex Ratio: Muslims have 951 female per 1,000 males as of Census 2011; for Hindus it is 939.

Two important reasons for this feat are that Muslims have zero female infanticide and lack of open defecation, according to various studies.
Total number of recommendations suggested by the Sachar Committee.
According to a Press Information Bureau notification, government has acted on 43 recommendations.
''I don't think, there has been any massive mobilisation for their acceptance and implementation. We know that the present government has given some importance to it. But there is hesitation, because of the various pressure groups within and outside the government and the various social groups which are behind the NDA government", concluded Amitabh Kundu.
One recommendation was that a National Data Bank where all relevant data for all socio-religious communities should be maintained. (in case you have noticed all data in this article are backdated. This is because of lack of data).
Unfortunately, after all these years Muslims are untouched by development and continue to languish in fear and deprivation.
More in Catch:
'I will become a Hindu, but don't hurt my family': Muslim pradhan in Dadri
Roxane Gay's new book is important because she started writing it fat. And she still is.
Wazir movie review: It's only twist is that it is an incompetent thriller