CBI has lab-approved evidence that Delhi principal secy Kumar rigged system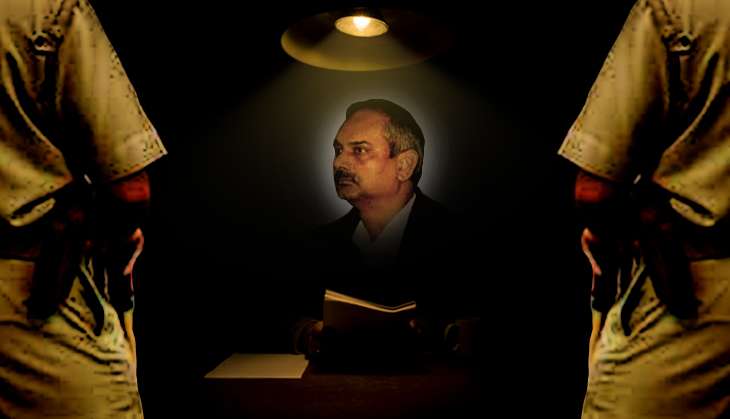 The custody
Delhi principal secretary Rajendra Kumar was arrested on corruption charges on Monday
On Tuesday, the CBI court remanded him to five-day police custody
The evidence
CBI sources say Kumar sent instructions to his cohorts through audio messages attached to emails
The Central Forensic Science Laboratory has vetted the evidence, and found it genuine
More in the story
The money trail that leads to Kumar\'s company Endeavour Systems
The drama that went down at the Patiala House courts complex
Delhi's principal secretary Rajendra Kumar rigged the system, and ensured contracts were bagged by the firm he'd helped set up by mailing instructions in form of audio messages, according to senior CBI officers.
Kumar was arrested on Monday along with four others, all of whom were remanded to five days' CBI custody.
The senior official would record instructions for his accomplices in audio clips and attach them to emails which he sent to the other accused.
"It was done perhaps out of fear that his phone was being tapped. So this is how he controlled the system," said the officer.
While the officer did not reveal precisely how many such emails CBI had traced, he said that 'several' such emails were in CBI's possession.
What evidence does CBI have?
CBI sources claimed the agency has so far managed to trace Rs 10.23 crore worth of contracts, which were allegedly awarded by Kumar to a front - Endeavour Systems Private Limited (ESPL) - which he himself had allegedly helped set up.
A lot more, in the form of bribes, had also changed hands, the sources said.
The CBI had apparently come very near to unearthing a lot of "incriminating" evidence against the five accused, which included evidence of cheating and forgery, while demanding a 10-day custody.
Just to be sure it was indeed Kumar's voice, Delhi's top bureaucrat and Chief Minister Arvind Kejriwal's key aide, CBI got voice samples of Kumar and some other accused tested from the Central Forensic Science Laboratory (CFSL).
"We had asked the accused to give their voice samples and, along with those audio emails, sent them to the CFSL for confirmation. We've got a positive from the CFSL. We have conclusive proof that the person sending those emails was Kumar, and we've identified the others also," said the officer.
While the exact transcripts of the e-mails weren't available, the officer said that Kumar can be heard telling his associates "to appoint a consultant, or is heard counselling his friends who were running Endeavour Systems Private Limited [ESPL] on which contract to apply for, and how to get it".
The officer added: "For instance, Kumar got one of his own men appointed as a consultant in Delhi Transco Limited, which made it easier for him to award contracts to ESPL. He also got one of his office superintendent placed as a technical assistant in a position of influence."
The money trail
CBI has so far traced a money trail worth Rs 10.2321 crore in the form of contracts that were awarded to ESPL by various wings of the Delhi government, in which Kumar allegedly had a role to play.
"However this is just the money that ESPL made through the Delhi government contracts that were illegally awarded to them. There is a lot of money that also changed hands in the form of bribes that we are currently trying to trace. We're trying to find where all this money ESPL made went," another highly placed source in CBI said.
This official admitted that while they had traced the money trail from the Delhi government to ESPL, they were now scanning bank accounts of Kumar and the other accused to see how this money was channelled through ESPL accounts.
Courtroom drama
The special CBI court at Patiala House, where arguments were being heard on CBI's plea to grant it custody of Kumar and others, was charged throughout the day.
CBI began its arguments by calling Kumar a sheshnag, the mythical snake-king, who was controlling the government. The lawyer for the CBI argued that it wanted custody of Kumar because he was "intimidating" the witnesses in the case.
The lawyer handed over a cache of witness statements to the court, in which CBI's prosecution witnesses had claimed to have been threatened by Kumar. The agency called the scam a 'brainchild' of Kumar's, and said that because such a senior bureaucrat had presided over it, it was 'historic' in size and nature.
Defence lawyers argued against police custody, claiming that the five had until now cooperated with the agency, and that there was no reason for it to now arrest them.
"What was the CBI doing since they filed the FIR against these people six months back, on 14 December? CBI, instead of being the best agency, is behaving like a politically-motivated agency," said advocate Ramesh Gupta, appearing for one of the accused, Dinesh Gupta.
Dinesh, in turn, claimed that CBI was threatening to "destroy my life if I don't turn an approver".
Govt without top bureaucracy
Reacting to the accused being sent to police custody, a source in the Delhi government said the Centre was, through the CBI and other means, trying to destabilise the AAP government.
"They [Centre] has arrested our principal secretary and our joint secretary on false charges by CBI, and has relieved our additional secretary and sent him to a study tour in the US. We are practically running without our top bureaucracy right now," the source said.
Former Delhi Chief Minister Sheila Dikshit also responded to the arrest of Kumar, who has been alleged to have committed most of his financial offences during her tenure.
"There were no reports of Kumar indulging in any financial bungling during my tenure, or my principal secretary would have sent me a report. CBI must have got some information that prompted them to take this action. I don't think that the move is politically motivated. I don't think CBI arrested these people for some special reason at this juncture," Dikshit said.
Edited by Shreyas Sharma
More in Catch
CBI arrests Delhi's top babu, AAP govt calls it Centre's war on Delhi
Arresting CM's Principal Secretary is an attempt to undermine Delhi govt: Manish Sisodia
Graft charges on Kejriwal's man Rajendra Kumar; 8 facts about Delhi's top babu