CBI begins fresh probe into arms dealer Sanjay Bhandari. Will Vadra be next?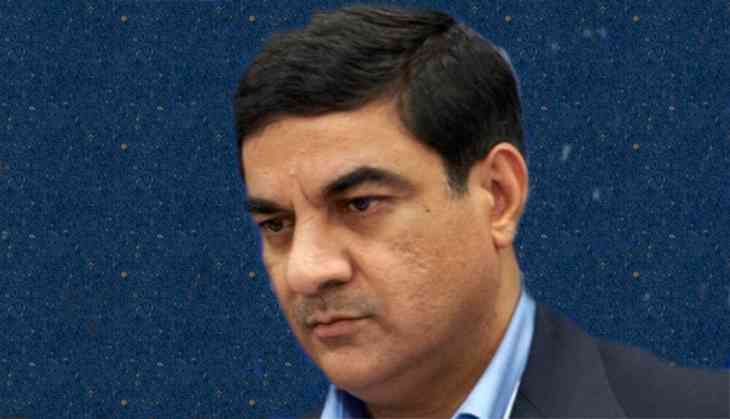 Fugitive Lutyens' Delhi wheeler dealer Sanjay Bhandari, known for his alleged proximity to Robert Vadra, is in for some more trouble.
The Central Bureau of Investigation (CBI) has reportedly started a fresh probe into the 2012 Pilatus aircraft purchase deal.
Bhandari had earlier fled to London through the Nepal route to evade probes launched by various agencies, including the Enforcement Directorate (ED), the Delhi Police and the Income Tax Department. When he fled, he was already facing charges under the stringent Official Secrets Act.
The CBI is learnt to have instituted a preliminary inquiry in June to ascertain what kind of services were provided by the Bhandari-owned Offset India Solutions for the 7,50,000 Swiss Franc payment it received from Pilatus. The fact that Offset India had received this amount from the Swiss company which supplied 75 trainer aircraft to the Indian Air Force came out after the Income Tax Department had raided multiple premises connected to Bhandari in April 2016.
The Swiss trainer was chosen over American-made Beechcraft T-6C Texan II and the South Korean KT-1 aircraft.
Congress president Sonia Gandhi's son-in-law Vadra could also come under the arc of the probe, since the raids had also unearthed email conversations about a London property which was suspected to be Vadra's benami. Vadra, through his lawyers, continues to deny any association, while Sonia Gandhi has termed it part of a conspiracy, a BJP plan for a Congress-mukt Bharat, implying that the NDA government is being vindictive.
Who is Bhandari?
Bhandari, the son of renowned homeopath Rajinder Bhandari, is no ordinary arms dealer. His name first hit the headlines in May 2016, and since then, speculation has been rife that he played a key role in some of the biggest defence deals of recent years.
His meteoric rise had stunned the agencies. IT sleuths had raided 18 premises linked to Bhandari after intelligence agencies flagged his "phenomenal rise" in the last seven years. Bhandari founded Offset only in 2008, after the 2006 Defence Procurement Policy mandated a 35% local component in every defence deal.
According to a French website, Bhandari started out in the defence sector in the late 1990s. The website, which describes him as being close to the Gandhi family, said he worked on the 1997 Sukhoi deal.
Before venturing into the murky world of arms dealing, Bhandari was embroiled in a case of forgery in 1994 – the deputy general manager of Vijaya Bank complained that Bhandari and others had defrauded the bank to the tune of about Rs 47 lakh between 1987 and 1990.
If Bhandari's call records, some of which made their way to a website last year, are to be believed, he is connected to the high and mighty of India's political establishment cutting across party lines, from Vadra to Civil Aviation Minister Ashok Gajapathy Raju. The investigators had found that he also had extensive contacts with journalists and representatives of defence equipment manufacturers like Thales and Airbus.
Agencies' crackdown
The ED had recently attached Bhandari's assets worth Rs 21 crore. The move by the ED made Bhandari the first accused to have assets attached under the new Black Money (Undisclosed Foreign Income and Assets) Act. The new law was brought in last year to clamp down on offenders who had made a mockery of the country's lax laws when it came to dealing with black money stashed abroad.
In February, the Income Tax Department had attached 12 bank accounts and lockers of as many as six companies associated with the arms dealer. It had also issued a provisional attachment order for his properties in Greater Kailash, Panchsheel Enclave, Shahpur Jat and Vasant Vihar in south Delhi, and in Gurgaon.
The IT Department, according to a report, also found evidence of Bhandari trying to move his assets to a trust based out of Dubai to evade action under the new law.
This came to light after sleuths had apprehended his chartered accountant on his way back to Delhi after meeting the arms dealer in London.
Bhandari was also booked by the Delhi Police under the strict Official Secrets Act.
The classified documents pertain to a refuelling aircraft deal. Airbus had won a tender to supply six A330 MRTT aircraft to India during the Congress-led UPA regime's second term (2009-14). The tender was scrapped by the Narendra Modi government due to cost concerns, according to Aviation Week.
However, in a major blot on the reputation of the agencies, despite being under investigation, the arms dealer managed to slip to London.
The Delhi Police was in for another embarrassment when Interpol refused to issue a Red Corner notice, citing that the case under OSA appeared to be political in nature, and did not fulfil the criterion of a Red Corner notice.
Why Vadra's name cropped up
In the raids, apart from the sensitive defence documents, the IT Department also recovered some emails.
Vadra and his assistant exchanged emails with one Sumit Chadha, said to be a relative of Bhandari. According to reports, Chadha was telling Vadra about the progress of renovation and repair, and asking for reimbursement for a mansion, 12 Ellerton House, Bryanston Square – which was reportedly bought for Rs 19 crore in October 2009 and sold in June 2010
Vadra, according to reports, told Chadha that Sumit Arora will be in touch. Thereafter, Arora kept in touch with Chadha through another email account.
Agencies suspect there were dealings between Bhandari and Vadra, although the latter continues to deny it.
Chadha, a British national, is listed as a director of OIS Europe, a company registered at 118, Picadilly London. While OIS Europe was setup in 2010, Bhandari had setup OIS in India in 2008 with a paid up capital of just Rs 1 lakh.