Cabinet approves India Post payments bank, hikes MSP for kharif crop
Catch Team
| Updated on: 10 February 2017, 1:50 IST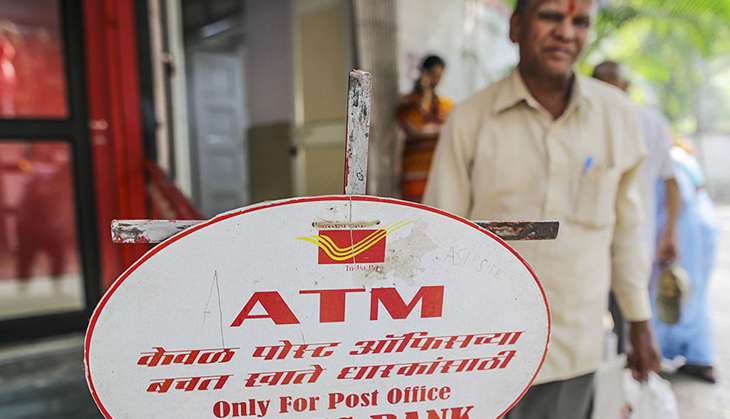 At its meeting today, Narendra Modi\'s cabinet took several key decisions which could have far-reaching implications. Here\'s the lowdown:
01
India Post payment banks
At a time when private companies are competing to set up payments banks, the Modi government has brought India Post into the mix. India Post has a corpus of Rs 800 crore and is planning to have 650 operational branches of its payments bank by September 2017. Currently, India has 1.39 lakh rural post offices.
The payments bank will have professional managers and "representation" from departments of posts, expenditure, economic services.
02
Better MSP for kharif crop
In 2016-17 season, MSP for paddy has been increased by Rs 60 to Rs 1,470 per quintal. MSP is the price at which the government buys grain from farmers.
The hike in MSPs was recommended by the Commission for Agricultural Costs and Prices. In view of the gap in domestic supply and demand of pulses and oilseeds, the cabinet has decided to give a Rs 425 per quintal bonus, over and above the CACP recommended prices, for Kharif pulses like arhar, urad and moong; a bonus of Rs 200 per quintal for sesamum; and a bonus of Rs 100 per quintal for kharif groundnut-in-shell, sunflower seed, soyabean and nigerseed.
03
Additional foodgrain for BPL, APL families
The cabinet approved additional monthly allocation of 41,800 tonnes of foodgrain for BPL families at BPL rates, and 20,507 tonnes for APL families at two-thirds of MSP rates. The latter will benefit people in Tamil Nadu, Kerala and Nagaland.
The Food Security Act, which came into effect in July 2013, entitles nearly two-thirds of the country's population, based on 2011 census, to get wheat from the Public Distribution System at Rs 2 per kg and rice at Rs 3 per kg.
It was expected that the law would be implemented in across the country by March 2016. But Tamil Nadu, Kerala and Nagaland are yet to implement it, which explains the separate allocation for these states.
04
Mau-Tarighat railway line
The new broad gauge line between Mau, under the North Eastern Railway, and Tarighat, under East Central Railway, will be 51 km long and cost an estimated at least Rs 1,765.92 crore. The project is likely to be completed in six years.
The cabinet cleared the proposal for Washermanpet-Wimconagar stretch of Chennai Metro Rail Phase I, covering a distance of 9.051 km. It's estimated to cost Rs 3,770 crore; the Centre will provide Rs 713 crore and Tamil Nadu the rest. The metro line, scheduled to be completed by March 2018, will have an estimated ridership of 1.6 lakh per day in its first year of operation.