Blood for blood: Top former insurgent's killing shows growing reach of Kashmir militancy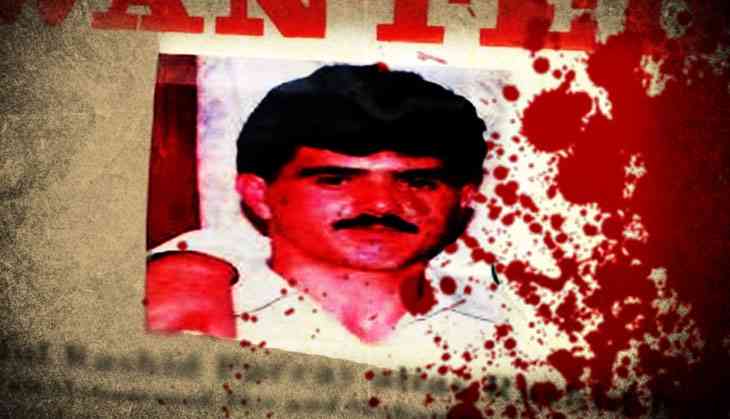 Abdul Rashid Billa (Arya Sharma/Catch News)
On the evening of 5 October, 1996, around a dozen gunmen from counter-insurgency group Ikhwanul Muslimoon drove a truck to Sadrekoot-Bala, a village in North Kashmir's Bandipora district. They were commanded by Abdul Rashid Billa, then a dreaded counter-insurgent. One by one, they barged into four houses, and fired at the inmates, killing seven, four of them from one family.
The provocation for the murders was the victims' alleged support for the then rival National Conference candidate Mohammad Akber Lone during 1996 Assembly election in which Ikhwan's chief Kuka Parray was also a candidate.
The killings were carried out a day after Kuka was declared a winner.
Police registered the case against Billa and his associates. But over the past 20 years, no action was taken against the perpetrators of this carnage.
On Sunday, Billa was shot dead at his home in Hajin, once the Valley's counter-insurgency capital. His son Fayaz Ahmad Parray said that the militants had forced their way into their house in the night.
Blood for blood
"As the night fell, there were knocks at our gate. My father saw through the window and found two neighbourhood boys with some other youth. This reassured him. He asked me to open the gate," Parray told the media.
"The four people came inside, two of them our neighbours and my friends and two others were masked and wielded guns. They asked to talk to my father. By now my father knew something was wrong."
Then Parray broke down.
"My father told them if they wanted to kill him, they should go ahead. But the gunmen replied they didn't want to do so and reassured him they had only come to talk to him," Parray said.
"They took my father to a separate room, closed the door and shot him dead. They fled soon after."
Past catches up
For the last 10 years, Billa was living a normal life. According to his son, he would freely roam around the village and carry out his business. However, the past came back to haunt him when last year, a human rights group detailed Billa's crimes in an exhaustive report about the human rights violations in the state over the two decades of separatist militancy since 1989.
Later, a local court in Bandipora seized Billa's property, including his revenue-earning land, following the directions from Jammu & Kashmir High Court.
But nobody could have foreseen the killing of Billa at his home.
Since late '90s, Hajin has been a zero-militancy area and one of the most peaceful in the Valley – albeit – the township more or less returned to the separatist fold following Kuka Parray's assassination in 2003.
The remaining Ikhwanis, the local name for counter-insurgents, later surrendered and settled back into mainstream life, Billa was one of them.
Many went to join J&K Police's anti-insurgency Special Operations Group with a monthly consolidated salary of Rs 1,500. But militancy never returned to Hajin, occasional stone-pelting did though.
"This is why Billa never felt the need to leave home," said a police officer. "There were just no militants around for him to worry about."
Terror at your door
But his killing has shattered this understanding. Militancy has reached Hajin again and with Billa, it has claimed its biggest target.
The incident has thrown Hajin back to the late nineties, when militants, aided by the foreigners, briefly returned to the area and started killing top Ikhwanis.
But 9/11 fundamentally altered the ground situation. Pakistan slowly stopped sending jihadis and the local militant ranks progressively depleted.
New militancy returned only with Burhan Wani and has since continued to be on the ascendant despite the frequent killings of fresh recruits.
The new official figure for militants is now around 300, up from an annual number of around 150 militants for the past several years. Two out of three such militants are locals, according to a security estimate, are local militants, most of them concentrated in South Kashmir.
But as Billa's killing has underlined, it is no longer confined to South Kashmir alone but is spreading to central and North Kashmir as well. What is more, they have the capacity to strike where it matters.
And Billa's son learnt it the hard way. According to him, his two neighbours had accompanied the masked militants.
"I knew my father was with Hindustan and Pakistan will get him killed him someday," Parray said. "But I never imagined that my own neighbour, my very close friend will get him killed."
Edited by Jhinuk Sen