Bihar the new graveyard for journalists? Another killed in Samastipur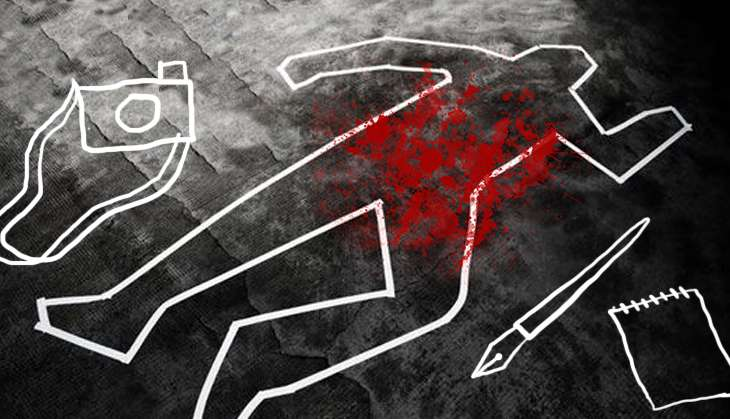 In 2016, Bihar courted headlines for many negative reasons. These included several political decisions, but the deteriorating law-and-order situation was also a key point of discussion.
The killing of yet another journalist at the outset of 2017 has reaffirmed the rise in the crime graph over the last few months is not a temporary phenomenon.
The fact that it was a journalist who was murdered is particularly alarming - the threat to their lives seems to be increasing.
Brij Kishor Kumar's murder
On 3 January, local journalist Brij Kishor Kumar was killed in Samastipur's Vibhutipur village. Kumar was visiting a brick kiln owned by his father when unidentified assailants arrived in a jeep and sprayed bullets. There was little chance of Kumar's survival after seven bullets hit his body.
The brutal incident came days after slain journalist Rajdev Ranjan's wife Asha Ranjan had alleged that she was receiving threats from Dubai to withdraw charges against Mohammad Shahahuddin, the gangster-turned-politician who holds sway over the Siwan region of the state.
Speculation is rife in Samastipur over the possible reasons for Kumar's murder. It reminded people of the eight year old murder case of journalist Vikas Ranjan, who was killed in Samastipur's Rosda. Even now, nobody knows who was behind the crime.
Some people suspect Kumar could have fallen prey to animosity among his brothers. His older brother is reportedly a CPI(M) leader, while the younger one belongs to the JD (U). Kumar is said to have supported the older brother in this rivalry.
The dispute among three brothers over politics was no secret, and the village panchayat had to intervene on one occasion to resolve their differences. There are rumours that the younger sibling, Kamal Kishor, could have ordered the killing. He has reportedly gone missing after the murder. However, the local administration is still tight-lipped over the motive behind the crime.
There are other theories floating around regarding the possible causes of the murder. "There was a rivalry among the brothers. However, things had not come to the extent of killing each other. Otherwise, there would have been some altercation among them. There is certainly some other reason for this crime," feels Shiv Kumar Yadav, a local resident.
The murder has not elicited a vocal response in the political corridors of Patna yet. However, it is likely to be raked up once the festivities surrounding the 350th birth anniversary of Sikh Guru Gobind Singh - known as Prakash Parv - get over.
Pressures of ground-level journalism
The real cause may only be revealed after a thorough investigation. But, the incident is certainly not going to help the sagging morale of journalists working in Bihar.
Though some people believe local journalists invite such risks, as they often meddle in local politics and indulge in shady practices, but this does not explain the recent spurt in attacks against journalists.
Freelance journalist Pushyamitra often visits rural areas of Bihar and meets journalists from small locations.
"These people are under constant pressure from their newspapers to bring advertisements. As a result, local journalists turn to local contractors and leaders for help. They manage to get advertisements from these people and earn a commission. Yet, the circulation department of the newspaper wants them to maintain credibility of content. A journalist invites the wrath of the same local powerful elements if he dares to write against them. However, suppressing the truth means the newspaper loses trust of its readers," he says.
In fact, this is the state of ground-level journalists all across India.
But then again, what is the reason behind spate of killings of journalists in Bihar?
Brij Kishor's relatives are not in a position to answer this question. But Asha Ranjan feels the real reason remains reporting against the local satraps.
She certainly seems to have a point. The case of her husband's killing and that of Sasaram-based journalist Dharmendra Singh came under the spotlight, but there are several other cases that never come out in the open.
Timeline of recent attacks on journalists in Bihar
3 January 2017: Brij Kishore Kumar killed in Samastipur's Vibhutipur.
12 November 2016: Dharmendra Singh killed in Sasaram.
3 August 2016: Navneet Kumar attacked in Vaishali.
15 June 2016: TV journalist Nagendra Narayan narrowly escapes an attempt on his life in Bagha.
28 May 2016: Rakesh Singh brutally beaten in Patna, after attempt to kidnap him failed.
23 May 2016: Father of a prominent journalist attacked in Sheikhpura district.
13 May 2016: Rajdev Ranjan killed in Siwan.
6 April 2016: Kaimur-based TV journalist Devbrat Tiwari badly injured in an attack.
4 March 2016: Shankar Prasad Thakur brutally attacked in Siwan.
22 January 2016: TV journalist Mukesh Kumar attacked in Jehanabad.
24 October 2015: Mithilesh Pandey murdered in Gaya
Edited by Shreyas Sharma