Bihar: Temple wall collapses during Chhath Puja celebrations, 3 dead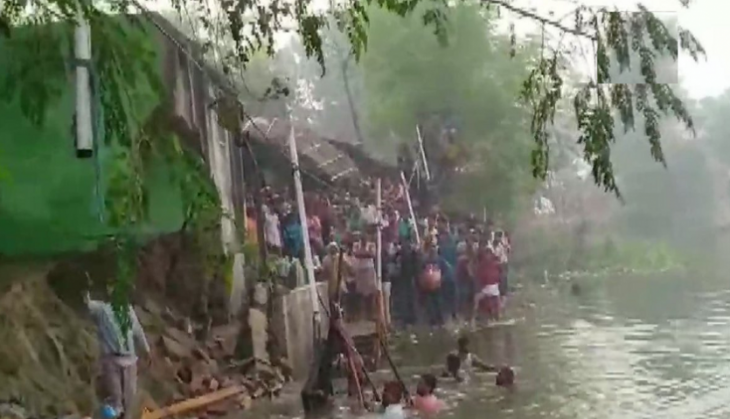 Three people, including a man and two women were killed and many injured after a temple wall disintegrated in Bihar's Samastipur during Chhath Puja celecrations on Sunday.
Many devotees have been feared trapped after a wall of Kali temple in Badgaon village collapsed.
A team of State Disaster Response Fund is at the site and rescue operation is underway. Rosera SDO and DSP are also at the site to investigate the matter.
Official feared that the death toll may soar as many may have been covered under the debris of the collapsed wall.
Nevertheless, a compensation of Rs 4 lakh have been announced for the families of the deceased.
Previously in a separate incident, two minors were killed in a stampede during Chhath puja celebration in Suryanagari Dev area on Saturday.
AlsoRead: Shiv Sena hardens its stance, says will explore other options if BJP is not ready to meet demands