Bengal child trafficking: BJP's Juhi Chowdhury arrested, others under scanner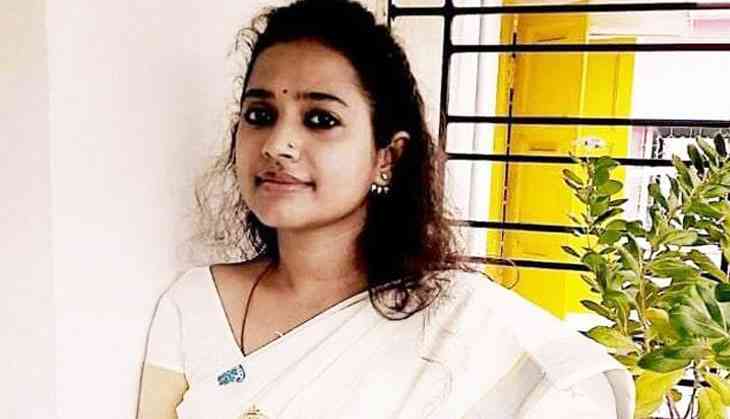 The West Bengal CID arrested BJP leader Juhi Chowdhury in connection with the child trafficking racket, on Tuesday night. This has come as a major embarrassment for the BJP, especially as it is engaged in a bitter tussle with the ruling Trinamool Congress.
Even though the BJP has removed Chowdhury and her father Rabindra Narayan Chowdhury from the state committee, the party's troubles won't end anytime soon.
Sources in state CID said that Chowdhury was hiding near the Indo-Nepal border at a village called Kharibari at Batasia and was arrested by a special team of 4 CID officials disguised as monks.
Chowdhury's name surfaced in the child trafficking case after CID arrested Chandana Chakraborty who runs an NGO based in Jalpaiguri. During Chakraborty's interrogation, CID came to know that Chowdhury met senior BJP leaders like national general secretary Kailash Vijayvargiya and Roopa Ganguly for renewing the license of Chakraborty's NGO. There are also bank statements which reveal that Chowdhury gave Chakraborty around Rs 2 lakh for running her NGO.
CID sources claim that during her interrogation, Chowdhury revealed that an influential woman BJP MP told her to hide in Nepal to escape the agency.
A senior CID official said "We tracked her mobile tower location and based on that we found her at that spot and arrested her".
Apparently, Chowdhury entered Nepal through Darjeeling and she was hiding at the village which is 8-10 kilometers inside Nepalese territory. CID received information that she would be coming to Jalpaiguri on Monday night and based on that they intercepted and arrested her.
They claim that the BJP MP told Chowdhury not to worry as the to enter Nepal, CID would need to take permission from the ministry of external affairs, which is controlled by the BJP ruled central government.
The state CID has asked for 12 days custody for Chowdhury as they want to take her to New Delhi and other parts of the country, where they believe the racket has spread its tentacles.
Chowdhury's arrest has put the Bengal BJP in an uncomfortable situation. But state BJP president Dilip Ghosh claims that Chowdhury has been removed from the party for visiting North Block without taking permission from the state leadership, not for her alleged involvement in the child trafficking case.
"On Tuesday , the disciplinary committee of state BJP has decided to remove Chowdhury and her father from their posts as they have violated party norms. The party isn't calling her innocent or guilty as of now. She went to North Block without informing us. We have not removed because of her alleged involvement in the child-trafficking case," he said.