Battle over Bal Thackeray's will: family secrets tumble out of the closet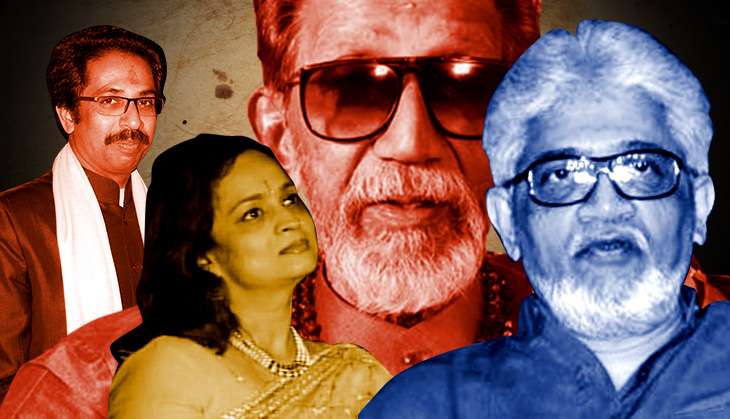 Till he was alive, Bal Thackeray and controversy went hand in hand. But, four years after his death, it seems that controversy has become the Shiv Sena founder's lasting legacy too.
The latest event to bring him back in the headlines is the ongoing legal feud in his family over his property and who did he will it to. His second son, Jaidev Thackeray, has blown the lid off what many believe to be a dark secret of the Thackeray clan.
Since 18 July, Jaidev has been sitting daily in a witness box in the Bombay High Court, where his younger bother Uddhav Thackeray's lawyer is cross-examining him. The case pertains to a petition that Jaidev had filed in 2013, challenging his father's will, which was unveiled in 2012 following the latter's death.
Through the will, the Sena supremo bequeathed a large chunk of his assets to Uddhav, while leaving nothing for Jaidev.
Jaidev has claimed that his father was of unsound mind in 2011 when the will was made, and Uddhav took advantage of this. He has alleged Uddhav influenced their father and got him cut out of the will. He has reportedly claimed that his father wanted to give him a share and he had a legitimate claim, since he is the older of the two Thackeray brothers still alive, according to the Hindu Succession Act.
Feud not really about Thackeray brothers?
However, the tussle between the brothers is not the subject of Jaidev's latest revelation in court. His statement is about his relationship with his ex-wife Smita Thackeray and her son Aishwarya, who was believed be his son too.
Jaidev told the court on 20 July that Aishwarya was, in fact, not his son, and that he had been wanting to set the record straight over the latter's paternity for a long time.
It may be recalled that Jaidev had got nothing in Thackeray senior's will, while Aishwarya had been given an entire floor in the family home, Matoshree. Most of the property had been bequeathed to Uddhav.
Jaidev had earlier told the court that his increasing disputes with his then-wife Smita had forced him to move out of Matoshree in 1999. Smita, however, continued to live there until their divorce in 2004, becoming in this interregnum Bal Thackeray's aide, part-politician, a powerful socialite and a film producer.
"My husband was attracted to other women and left me with my children. I found our future very bleak and, in a time of distress, my father-in-law supported me and asked me to stay back," she said in an interview in 1999.
Thackeray's largesse for Aishwarya
The share that her son Aishwarya got in her father-in-law's property sticks out like a massive incongruity in the will. Apart from Jaidev, his other children, as well as Uddhav's sons, got nothing. The children of Bal Thackeray's eldest son Bindu Madhav did not get anything either.
The assets that his will covered included Matoshree, a farmhouse in Karjat, a plot in Bhandardara and bank deposits, said to be valued by Uddhav and his associates at Rs 14.85 crore.
Mysteriously, as soon as Jaidev made that statement about Aishwarya in the court, the judge adjourned the proceedings for lunch. During lunch, the judge reportedly summoned the advocates of both parties to his chamber and had discussions with them. Soon, after re-convening, he ordered media personnel to leave the court until further orders.
Edited by Shreyas Sharma
More in Catch
A crab named Thackerayi: Tejas Thackeray & team find 5 new species of crabs
Shiv Sena names government schemes after Bal Thackeray, draws opposition ire
At 50, Shiv Sena is a party that lives in the past more than ever