Bastar: Another allegation of fake encounter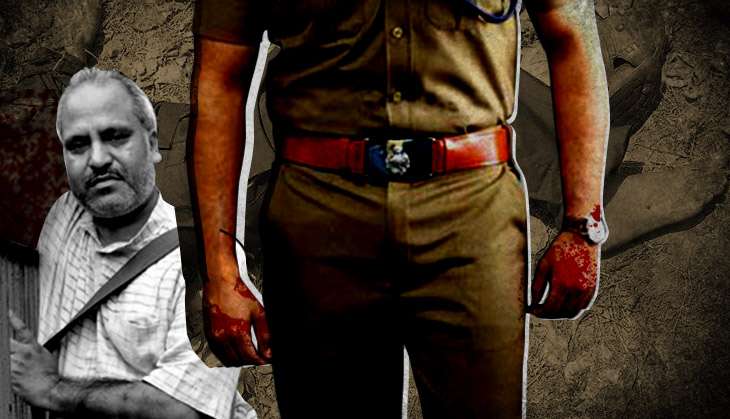 On 15 August, tribal activist and Aam Aadmi Party leader Soni Sori hoisted the tricolour in Bastar region's far-flung Gompad village at the culmination of her 180-km long foot march.
Her mission: to remind all concerned that tribal people, too, are citizens of India, and they also have rights; that they should also be allowed to breathe the fresh air of freedom.
Also read - Born to be killed: how Bastar's Gompad village turned into hell for its Adivasis
However, to local villagers - most of whom have never even heard the word democracy - even the right to life remains an illusion.
Another youth killed
There are reports of yet another killing of a tribal youth by anti-Naxal forces near the village.
Bastar-based social activist Himanshu Kumar claims to have received a call from a Gompad villager, alleging the fake encounter of a 17-year-old youth.
In the recorded phone conversation, accessed by the Catch, the villager is heard saying that security personnel had killed Madkam Hunga while he was going to a neighbouring village to meet his sister.
Hunga was apparently a resident of the Kingrimpal village near Gompad. The villager also informed Kumar that Hunga had dropped out of school and was the sole breadwinner for his mother.
"Gompad jungle mein Naxali ke sath aamne samne firing ho rahi hai... aisa jhootha prachar karke... khud hath mein pakadkar goli markar lash ko Konta le gaye (They falsely claimed exchange of fire with Naxals in the Gompad village, but killed Hunga in cold-blood and took his dead body to Konta)," the villager is heard as saying.
The alleged incident took place on 28 September. But the Konta police informed Hunga's family about his death on Friday.
Killed in cold blood?
Kumar, on his part, is offering free legal help to the victim's family during the conversation and advising the caller to also inform Soni Sori.
Requesting filing of a case against the killing, the villager assures Kumar that the family would come to Dantewada for legal recourse.
Later, Kumar gave further details of the call in a Facebook post. According to him, the local police regularly hounds villagers in the Gompad area.
Notably, Soni Sori and other social activists were handed over a list of 18 Adivasis allegedly killed by the security forces from January to August this year.
Some village women had moved a petition in the High Court against these killings. Kumar alleges the police personnel have been regularly visiting the area ever since and beating the hapless Adivasis.
"Sipahi Adivasiyon ko peette hue kehte hain ki tumhari itni himmat ki tum log hamare khilaf court me jao? Tum hamare bare mein patrakaron ko bataoge? Ab dekho hum tumhara kya haal karte hain? (The cops beat Adivasis and threaten them against going to the court or informing the journalists)," Kumar says in his post.
While several villagers have lost their eardrums, a woman was beaten to the extent that she her backbone was broken, if Kumar is to be believed.
Gompad, a nondescript village in Sukma district of Bastar, has periodically hit the headlines, mostly for tragic reasons.
The village first came to national attention in 2009, when the CRPF's Cobra Batallion allegedly gunned down 16 tribals after falsely dubbing them as Maoists.
More recently, Madkam Hidme, a young woman from the village, was killed in an alleged fake encounter in June. While the police alleged that Madkam was a Naxal, her family and local activists insist she was an innocent villager who was raped and murdered in cold blood.
More in Catch - Inside a Maoist fortress: Sori hoists first tricolour in Gompad, Bastar
Endless cycle in Bastar: of 'fake' encounters and alleged rape
Bastar man crucified, shot. He shared his name with Maoist commander