Baba Ramdev's Patanjali launches ayurvedic medicine for treating COVID-19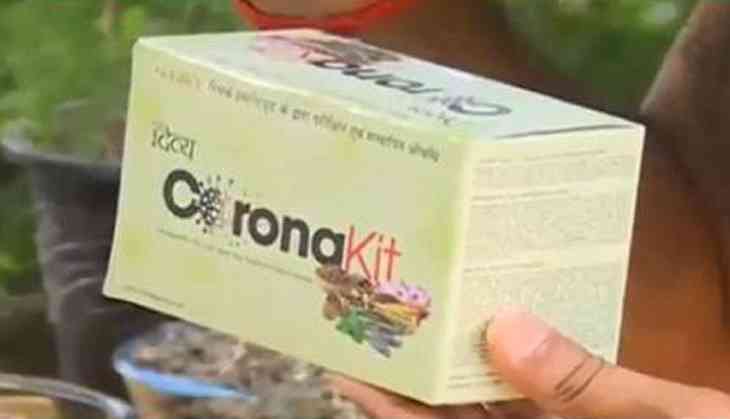 Patanjali is launching the ayurvedic medicine for treating coronavirus at Patanjali Yogpeeth in Haridwar today.
Earlier this month, MD of Patanjali Ayurved, Acharya Balkrishna, had claimed that an Ayurvedic medicine developed by the company has been able to cure coronavirus patients in 5 to 14 days time.
Here are the live updates from the launch event:
* We will even carry out tests on people on ventilators, says Ramdev Baba.
* This is a cure not just immunity booster, says Ramdev Baba.
* App will be launched for the delivery of the Corona kit, says Ramdev.
* 0% death rate and 100% recovery rate has been seen, says Baba Ramdev.
* 69% of the people recovered in 6 days. 100% of the people recovered in 3-7 days, says Baba.
* We have researched everything and well answer all questions, says Ramdev Baba.
* Patanjali claims that the controlled clinical trials was jointly conducted by Patanjali Research Institute, Haridwar and National Institute of Medical Sciences, Jaipur.
"We appointed a team of scientists after COVID-19 outbreak. Firstly, the simulation was done and compounds were identified which can fight the virus and stop its spread in the body. Then, we conducted a clinical case study on hundreds of positive patients and we have got 100 per cent favourable results," Balkrishna said.
"After taking our medicine, COVID patients recovered in 5-14 days and then tested negative. So, we can say the cure for COVID is possible through Ayurveda. We are performing controlled clinical trials only. In the next 4-5 days, evidence and data will be released by us," he added.
Also Read: HD Kumaraswamy demands re-imposition of lockdown in Bengaluru